No room for complacency despite fall in the number of home repossessions
New figures today from the Council of Mortgage Lenders have shown a three-year low in the number of repossessions. These figures show that …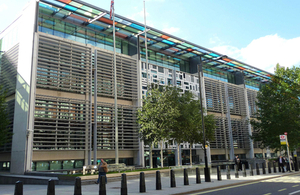 New figures today from the Council of Mortgage Lenders have shown a three-year low in the number of repossessions.
These figures show that repossessions in the last three months of 2010 were down by 11 per cent compared to the previous quarter, and 24 per cent less than the same period in 2009. The total number of repossessions in 2010 was 36,300 - 16,700 fewer than the 53,000 originally forecast.
Mr Shapps said that the fall in the number of people losing their homes through repossession action was a step in the right direction, but emphasised that there is no room for complacency and work must continue to support people at risk of losing their home.
He said that the Government's ongoing efforts to tackle the record deficit it had inherited must continue in order to avoid rapid increases in interest rates, which would put further pressure on already-stretched family budgets.
Grant Shapps said:
The fall in repossessions is welcome, but I am concerned that too many people are still worrying about losing their homes without seeking support.

I urge anyone who thinks they may be at risk of losing their home to take action immediately. There is help available and repossession should only ever be the very last resort. No one in financial difficulty should be embarrassed to seek help if they need it and worried homeowners should speak to their mortgage lender immediately. They can also visit the Directgov website for help to prepare a personal action plan, or seek expert advice from Shelter, National Debtline or the local Citizens Advice Bureau or local authority.

There are challenges ahead for homeowners in 2011 - so the most important thing that Government can do to keep repossessions as low as possible is to continue our efforts to tackle the record deficit. By doing this we can avoid the need for rapid increases in interest rates, and keep the pressure off homeowners facing financial hardship.
The most effective thing anyone with money worries can do is to seek early advice and speak to their lender to avoid losing their home. Organisations like Citizens Advice, Shelter, National Debtline and local authorities offer free advice on taking control of your finances. You can also find out more at www.direct.go.uk/mortgagehelp.
Latest figures also published today show that one of the schemes aimed at helping the most vulnerable homeowners, the Mortgage Rescue Scheme, has helped 4,247 households receive help and advice from their local authority in the last quarter, with 2,015 homeowners having completed the full process since the scheme's launch in January 2009.
Separate figures from the Ministry of Justice show that claims leading to a court order have fallen over the last three months of 2010 by eight per cent compared to the same period in 2009, and claims for mortgage possession by lenders between October and December 2010 were two per cent lower than during the same period of 2009. Of the mortgage possession claims that led to orders, 48 per cent were suspended.
Notes to editors
Twitter
Keep up to date with the Department by following us on Twitter (external link).
Media enquiries
Visit our newsroom contacts page for media enquiry contact details.
Published 10 February 2011