Press release
No plans to devolve energy policy
The Government today [Tuesday 6 September] confirmed that it has no plans to change the existing process for decisions on major energy infrastructure…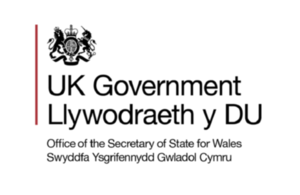 The Government today [Tuesday 6 September] confirmed that it has no plans to change the existing process for decisions on major energy infrastructure in Wales.  
Speaking following a Westminster Hall debate on energy policy in Wales, Wales Office Minister David Jones said "There is no compelling evidence to support such a change.  Developers of new energy projects in Wales need a streamlined decision-making process that can be relied on. 
"The current system provides that.  We do, of course, need to ensure that the views of local communities are heard when decisions, particularly in relation to wind farms, are taken.  The current system does that, and the Welsh Government's TAN 8 advice is one of the factors taken into account before a decision is reached."
Minister of State for Energy and Climate Change, Charles Hendry, said:  "The Government's policy on this is absolutely clear: subject to the Localism Bill receiving Royal Assent, we believe that the right decision maker for major energy infrastructure in England and Wales is the Secretary of State for Energy and Climate Change.  We believe that a streamlined planning system that minimises delay and unpredictability and ensures investor confidence is best delivered through a unified planning system for major energy projects in England and Wales.
"While I welcome today's debate as a contribution to the discussion on this issue, I hope that the Government's position is clear on why there will be no change to the existing process."
Published 6 September 2011