Nigeria: unlocking the trade potential
Minister for Africa Henry Bellingham underlined the strong business relationship between the UK and Nigeria when he spoke at the High Level Business and Investment Summit on Nigeria.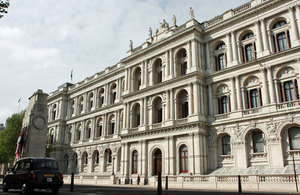 He also underlined the importance of the forthcoming Petroleum Industry Bill for fostering investment confidence in Nigeria.
He said:
"There is a wealth of opportunity in Nigeria. All of us here today have a role to play in realising those opportunities.
"While the Olympics may be a competition, trade and investment is not. It is a positive sum game from which we can all benefit. My government is wholeheartedly committed to supporting Nigeria's rise. In particular, the Nigerian Petroleum Industry Bill is of great significance. It provides a real opportunity for Nigeria to demonstrate to the business community that it is ready and willing to embrace and protect new investments."
Published 31 July 2012