News story
NICE: non-executive directors appointed
Non-executive directors appoint to National Institute for Health and Care Excellence.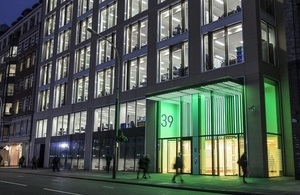 Professor David Hunter and Linda Seymour have been re-appointed for a second term of appointment for three years from 1st November 2013. Neither has declared any political activity and holds no other Ministerial appointments.
These appointments are made in accordance with the Code of Practice for Ministerial Appointments to Public Bodies, issued by the Commissioner for Public Appointments.
Published 10 September 2013