NI viewers to get ROI channels
Extra channels available following digital switchover.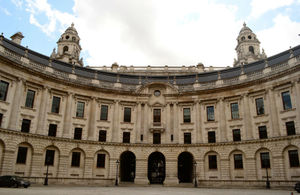 TV viewers in Northern Ireland can now tune into several channels broadcast in the Republic of Ireland following this week's digital switchover.
The UK government confirmed today that TG4 and RTÉ One and Two, as well as RTÉ Raidio na Gaeltachta, will be available on Freeview - the first time viewers in Northern Ireland will be able to access them without subscription.
Earlier this year, RTÉ, the Republic of Ireland's national broadcaster, and Irish-language broadcaster TG4 formed a not-for-profit venture that assumed responsibility for installing new digital TV infrastructure.
Communications Minister Ed Vaizey said: "The UK's switch to digital has been a great success and I'm delighted that TG4 and RTE channels are now available throughout Northern Ireland on Freeview, continuing our delivery on commitments set out in the Befast agreement."
 
Irish Communications Minister Pat Rabbitte said: "Aligning the switchover to take place across the whole island of Ireland on the same day, was clearly a sensible decision. I would like to thank the officials in both jurisdictions for partnering in this coordination. Broadcasting on this island now has a bright, digital future."
Minister of State for Northern Ireland Mike Penning commented: "This is a successful outcome following a huge amount of collaborative work by the UK and Irish Governments, the broadcasters themselves and the regulatory bodies.
"I'm sure viewers across Northern Ireland will welcome the wider availability of TG4 and the RTE channels."
Further information
Published 25 October 2012