NHS to benefit from information sharing challenge funding to develop new digital services
The Department of Health Informatics Directorate has announced over 40 IT projects from across the NHS are to benefit from £2.2m funding to …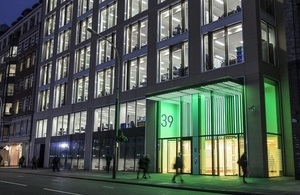 The Department of Health Informatics Directorate has announced over 40 IT projects from across the NHS are to benefit from £2.2m funding to develop new digital services that improve patient care and can be used to share information more easily across the NHS. Applications for the information sharing challenge funding were oversubscribed by 100% with almost 100 applications.
The principal requirements for projects to be eligible for the information sharing challenge fund is that they deliver improvements that directly benefit integrated care; can easily be adopted by other NHS organisations as part of the NHS interoperability toolkit, as well as providing value for money.
Awards from the Information Sharing Challenge Fund have been invested in innovative IT projects including clinical correspondence, telehealth and involving up to 60 suppliers.
For a complete list of the NHS organisations that have received funding and details about their individual projects please visit the NHS Connecting for Health website.
Published 12 December 2012