NHS Standard contracts 2012/13 updates
Updates have been made to NHS Standard Contracts.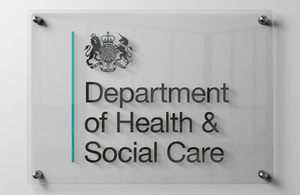 2012/13 National  CQUIN goals
The goals published have been formed by the respective policy teams and have been under discussion following feedback from providers and commissioners. They will be replaced shortly with more up to date versions.
A sentence has been added advising that the documents are drafts and will be replaced with final versions.
Variations to the NHS Standard Contracts
The variations to care homes both bilateral and multilateral published today are in addition to those already available. See variations to the NHS Standard Contracts for 2010/11 and 2011/12.
The NHS Standard Contract should be used by commissioners when commissioning acute, mental health and learning disability, community or ambulance Services.
These variations will bring these contracts in line with the requirements of the 2012/13 NHS Operating Framework.
Guidance on completion of the 2012-13 national variation deeds
The document available contains guidance on the completion of the national variation deeds for the NHS Standard Contracts issued in 2009/10, 2010/11 and 2011/12 to reflect the 2012/13 Operating Framework requirements.
National variation deed 2012-13 for community 2010-11 contracts
Updated national variation deed 2012-13 for community 2010-11 multilateral and bilateral have been replaced. There is a reference to module 'C in the documents, which should have been a reference to module 'D'. Commissioners should download the updated published versions.
View all documents on the NHS Standard Contracts for 2012/13
Published 13 March 2012