NHS staff management and health service quality
They analysed how, over time, the experience of NHS staff at work links with performance measures that illustrate the quality of care that NHS trusts deliver.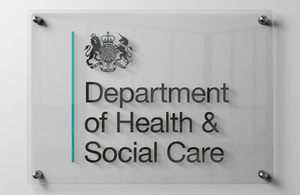 The research, funded by the Department of Health, shows that: "Good management of NHS staff leads to higher quality of care, more satisfied patients and lower patient mortality. Good staff management offers significant financial savings for the NHS, as its leaders respond to the challenge of sustainability in the face of increasing costs and demands".
The reports suggest that good management needs to be based on the staff engagement 'star' model. The model shows that staff engagement is increased by achieving in five principle areas:
delivering a healthy, safe work environment
ensuring every role counts
promoting great management and leadership
supporting personal development
enabling involvement in decision making
This new evidence shows that all organisations need to continually focus on improvements that will help increase their levels of staff engagement, as this will improve the quality of the services they provide.
Read the report NHS staff management and health service quality and supporting documents.
Published 31 August 2011