NHS Performance Framework – implementation guidance available
Implementation guidance for the NHS Performance Framework is available. It sets out the Department's approach to identifying underperforming…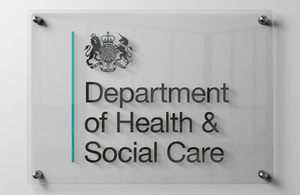 Implementation guidance for the NHS Performance Framework is available. It sets out the Department's approach to identifying underperforming NHS organisations and stipulates when intervention should occur in such organisations. This implementation guidance for 2012/13 is designed to support the application of the framework.
Specifically the NHS Performance Framework - implementation guidance:
informs NHS organisations of the criteria against which their performance will be assessed - underpinned by the NHS Operating Framework and input from regulators, as well as the frequency of assessment and escalation measures
informs strategic health authorities as the regional system managers and primary care trusts (PCTs), as the local commissioners of NHS services of when they should intervene to address poor performance
informs the NHS as to how performance management will be aligned and integrated with the Tripartite Formal Agreement (TFA) monitoring process for NHS trusts, both in terms of scoring and escalation.
The NHS Performance Framework is part of the NHS Performance Regime.
Published 3 April 2012