Press release
NHS performance for quarter 2 published
The NHS's performance during the second quarter of this year shows the NHS saved £1.2 billion and is on track to save £5 billion over the course…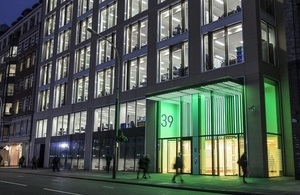 The NHS's performance during the second quarter of this year shows the NHS saved £1.2 billion and is on track to save £5 billion over the course of this financial year.
David Flory's Quarter 2 report shows that the NHS is performing well. Waiting times remain low and stable, breaches in mixed sex accommodation are at their lowest level ever and performance on A&E has been maintained.
Health Minister Lord Howe said:
"The NHS has continued to perform well and has maintained a strong overall financial position.
"However, if the NHS is to meet the needs of an ageing population, it needs to seriously look at ways to improve how care is being provided, particularly to older patients and those with long term conditions.
"I would like to thank everyone in the NHS for their hard work in delivering high quality care and treatment while reducing the number of long waiting patients, reducing infections even further and seeing more patients."
 A full copy of David Flory's Quarter 2 report is available here
Published 20 December 2012