Press release
NHS performance for quarter 1 published
The NHS's performance during the first quarter of this year shows the NHS saved £1.2 billion.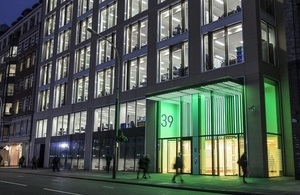 David Flory's Quarter 1 report shows that the NHS is performing well and is on track to deliver the efficiency savings it needs. Waiting times remain low and stable, breaches in mixed sex accommodation are at their lowest level ever and performance on A&E has been maintained.
Secretary of State for Health Jeremy Hunt said:
"The NHS continues to perform well and has maintained a strong financial position which is important given the increasing demands of an ageing population.
"I would like to thank everyone in the NHS for their hard work in making care more efficient while keeping waiting times low and stable, seeing more patients and reducing infections even further.
"This performance is only possible thanks to the dedication of doctors, nurses and other professionals who have kept waiting times low and stable, seen more patients and reduced infections.
"We have always been absolutely clear that being efficient does not mean cutting services – it means getting better services to more people. With the number of over 85s set to double in coming decades, this is the only way we will meet people's expectations within a constrained budget."
A full copy of David Flory's Quarter 1 report is available on the Department of Health website.
Published 18 October 2012