News story
NHS Pension Scheme Employer's Charter launched
The Department of Health, NHS Employers and NHS Pensions have jointly launched a charter that outlines the roles and responsibilities of Scheme…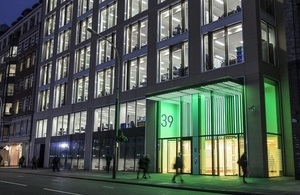 The Department of Health, NHS Employers and NHS Pensions have jointly launched a charter that outlines the roles and responsibilities of Scheme Employers in locally administering the NHS Pension Scheme.
Following consultation with local pension administrators, HR representatives and regional workforce directors, a document detailing the high-level roles and responsibilities of local NHS Pension Scheme Administrators has been published.
The Charter is aimed at those who hold overall accountability, and those who are responsible for actual local administration within the employing organisation to provide explicit clarification of their role and responsibilities. Adherence to this Charter is crucial and this has been highlighted in the NHS Operating Framework for 2012/13.
The document promotes the requirement for NHS Pensions and Scheme Employers to work effectively in partnership and to set out at a high level the various undertakings that a local employer must undertake in administrating the scheme. Within the document Scheme Employers are reminded of their legal obligations in this regard and their need to be fully compliant against their responsibilities.
The document will be subject to regular review as the pensions landscape changes. A separate document outlining the roles and responsibilities of NHS Pensions will be produced in future.
Published 23 February 2012