News story
NHS Leadership Recognition Awards sponsorship invited
Sponsorship of the NHS Leadership Recognition Awards for the next two years is being sought.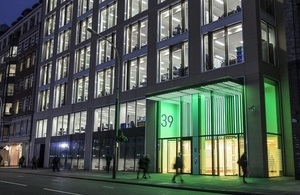 The national awards are peer nominated and aim to:
celebrate and recognise outstanding leaders at every level of the health system
spread good leadership practice
foster the leaders of the future.
The scheme recognises outstanding leaders through the following nine categories:
NHS Board of the Year
NHS Community Leader of the Year
NHS Innovator of the Year
NHS Award for Inspiration
NHS Leader of the Year
NHS Mentor of the Year
NHS Newcomer of the Year
NHS Partnership Award of the Year
NHS Quality Champion of the Year
The 2009 and 2010 winners and finalists can be viewed on the NHS Leadership Awards website.   The website is being updated with information for the 2012 awards.
If you are interested in becoming a sponsor of the NHS Leadership Recognition Awards 2012 and 2013, please contact Alison Brown at alison.brown@dh.gsi.gov.uk
The annual national recognition awards will be affiliated with the NHS Leadership Academy and will be launched on Monday 2 April 2012.
A high profile multi-disciplinary judging panel from across the health industries will judge the nominations  and finalists will be announced in Autumn 2012. Winners will be announced and presented at a dedicated recognition awards event in central London in December 2012.
Please note: In accordance with Cabinet Office regulations, sponsors of the recognition awards will not make themselves eligible for any preferential treatment in any current or future procurement process, undertaken by the Department, the NHS or any associated bodies.
Published 1 February 2012