NHS Future Forum to carry out new work on key health issues
The Government has asked the NHS Future Forum to continue a new phase of conversations with patients, service users and professionals following its listening exercise on the proposals to modernise the NHS.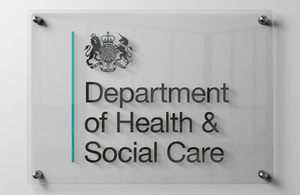 The NHS Future Forum, a group of health experts led by GP Professor Steve Field, will provide independent advice on four themes:
information: how to make information improve health, care and wellbeing
education and training: how to develop the healthcare workforce to deliver world-class healthcare
integrated care: how to ensure the Government's modernisation programme leads to better integration of services around people's needs
the public's health: how to ensure the public's health remains at the heart of the NHS.
Health Secretary Andrew Lansley said:
'The work of the NHS Future Forum has been invaluable in helping shape our plans for improving the health service. It gave us the opportunity to address head on the concerns people had - helping to make the NHS more modern, dynamic and innovative.

'Following its report, I accepted all the core recommendations on issues like competition and local commissioning. I'm delighted that the NHS Future Forum will continue its excellent work with patients, service users and professionals, looking at important issues such as education and training, and ensuring we work towards an improved healthcare system.'
Chair of the independent NHS Future Forum Professor Steve Field said:
'If we want the health and care system to change and meet the challenges of the future, then it is essential that we make sure that the thoughts and concerns of clinicians and, importantly, patients and service users, are listened to.

'With a broader membership across health and social care and a defined focus, I believe the NHS Future Forum will stimulate important debate on issues that really matter to people.'
The NHS Future Forum will report back to Ministers later this year.
Find out more on the NHS Future Forum and how to get involved
To help the NHS Future Forum with its work, the Department of Health today published the summary of responses on the education and training and information consultations launched last year.
Published 18 August 2011