News story
NHS commissioners: attend an event on the impact of local choice for patients
Clinical commissioning groups are invited to attend an event to discuss their views and experiences of local patient choice mechanisms (eg Any Qualified Provider) in adult hearing services.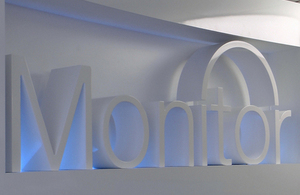 Monitor wants to hear from all commissioners on this important topic as part of a wider project examining choice in adult hearing loss services.
At the event, you'll have a chance to influence a Monitor report and future choice policy.
Who should attend?
directors of commissioning
directors of procurement
other senior commissioning and procurement managers
Event details
The event will take place in central London on:
Tuesday, 9 September, from 10.00-11.30
Tuesday, 16 September, from 15.00-16.30
Registration
To reserve a place, please email dennis.berg@monitor.gov.uk with your name, job title, organisation, which event you are able to attend and how you currently use choice in adult hearing services.
Published 8 August 2014