Press release
NHS and Department of Health update on Savile investigations
The Department of Health and NHS are publishing terms of reference for the investigations into the abuse by Jimmy Savile it was announced today.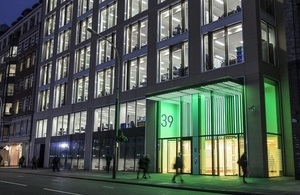 Details on how victims or witnesses can contact the investigations have also been released, alongside helplines offering support and advice to those who come forward.
Following allegations of sexual abuse by Savile, separate investigations are taking place at Leeds General Infirmary, Stoke Mandeville Hospital and Broadmoor Hospital. These investigations are being led by Leeds Teaching Hospitals NHS Trust, Buckinghamshire NHS Health Trust and a joint Broadmoor investigation is being undertaken by the West London Mental Health Trust and the Department of Health.
The Health Secretary Jeremy Hunt has asked Kate Lampard, a former barrister, to provide independent assurance of the existing investigation process.
She has been working with these organisation to ensure a robust process is being followed across all the investigations, including agreeing standard processes for how the work is conducted by the lead individuals.
This includes ensuring they are working towards common goals so she can provide a report on NHS-wide lessons. The lessons learned report will follow NHS and Department of Health investigations.
It is expected the investigations will be completed towards the second half of 2013.
Kate Lampard said:
"It is important that victims of this abuse can be certain these investigations discover exactly what happened and what went wrong.
"That is why I have worked with all the teams to ensure their investigations are following robust procedures that will reassure victims and produce effective results.
"By satisfying myself that all the investigations are working to the same goals I'll be able to undertake a lessons learned exercise to ensure any relevant findings benefit the wider NHS."
NOTES TO EDITORS
Details of the investigations can be found on the Department of Health website.
Published 6 December 2012