Government response
NHS accident and emergency figures
Background to latest NHS England accident and emergencey (A&E) statistics.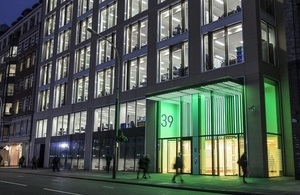 The weekly A&E figures for the weeks ending December 21 and December 28 2014 have been published by NHS England,
In the 2 week period, compared with the same period in 2013:
there were 849,800 attendances at A&E, up by nearly 70,000 from 780,700

761,700 patients were seen in under 4 hours, compared to 749,000

there were 162,700 emergency admissions via A&E, compared to 152,100
In the Autumn Statement the Chancellor set out details of a multi-billion pound funding package for the NHS to begin implementing the 'NHS Five Year Forward View'. This includes £1.95 billion for frontline NHS services to be included in the baseline for 2015/16.
This year, the NHS's winter preparations started earlier than ever, and the government supported this by providing £700 million — £300million more than last year — in extra funding.
The funding will be spent according to local need, but could pay for:
up to 1,000 extra doctors and 2,000 extra nurses across England

up to 2000 additional NHS staff, including physiotherapists, social workers and occupational therapists

up to 2,500 extra beds both in acute hospitals and also in the community sector

over £25 million will go towards increasing access to GPs, including later and weekend appointments

£50 million will help ambulance services maintain or improve response times for emergency cases

£250 million will support an extra 100,000 operations so people can get seen quicker and before they need to be admitted as an emergency case.
A Department of Health spokesperson said:
We know the NHS is busier than ever before, which is why we've given the NHS a record £700m this winter for more doctors, nurses and beds. The NHS has ensured there are plans in every area to manage the extra demand.
Published 6 January 2015