Press release
Next steps on Welsh Assembly electoral arrangements
Secretary of State for Wales, David Jones, announces decisions on boundaries, fixed terms and eligibility of assembly members to sit in Parliament.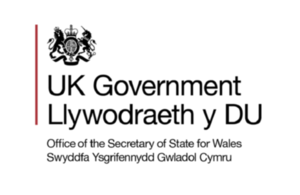 Secretary of State for Wales David Jones has today (12 March) laid before Parliament a written ministerial statement outlining how the UK government intends to proceed on the issues set out in the green paper on future electoral arrangements for the National Assembly for Wales.
The consultation, carried out last year, sought views on 4 issues. The Secretary of State for Wales has today confirmed that the UK government will take forward 3 of the 4 proposals on which it consulted. They are:
The assembly will move permanently from 4- to 5-year terms
To avoid a disproportionate impact on smaller political parties, there will be an end to the prohibition on candidates at assembly elections standing in both a constituency and a region at the same time
Assembly members will be prohibited from sitting simultaneously as MPs
As a result of the Electoral Registration and Administration Act 2013, the 4 UK Boundary Commissions will now report in 2018 on their recommendations for new parliamentary constituencies. As such, the government does not intend to proceed with changes to assembly constituencies as proposed in the green paper.
Mr Jones said:
The economic and social challenges facing the country currently are rightly at the forefront of this government's mind. However, that does not mean that we can ignore the important issue of maintaining our political systems.

Since coming to power in 2010, the government has worked to make our political system fairer and more transparent. This consultation gave people in Wales the opportunity to express their views on possible developments for the systems in place in Wales, and I welcome the contributions that have been made.

These changes will allow us to further strengthen the National Assembly for Wales, and the government will bring forward legislation to effect these changes at the earliest opportunity.
Notes for editors
Copies of the statement to the Commons, the consultation responses and the original green paper are all shown at the consultation outcome: green paper on electoral reform.
Published 12 March 2013