World news story
New York promotes work of Historic Royal Palaces
This was published under the 2010 to 2015 Conservative and Liberal Democrat coalition government
The British charity, which manages palaces including the Tower of London, is touring the US with chief curator and author Dr Lucy Worsley.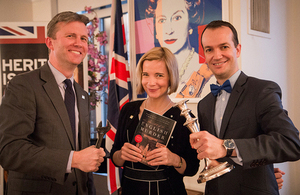 On Wednesday, 7 May 2014, Consul General Danny Lopez hosted a reception at the British Residence in Manhattan to promote the work of Historic Royal Palaces (HRP) to US audiences. HRP is an independent charity contracted by the Department for Culture, Media & Sport to preserve six unoccupied royal palaces for national heritage, public education and tourism. They are the Tower of London, Hampton Court Palace, Banqueting House, Kensington Palace, Kew Palace, and, since April this year, Hillsborough Castle in Northern Ireland, which is the official residence in Northern Ireland of Her Majesty The Queen and the Secretary of State for Northern Ireland.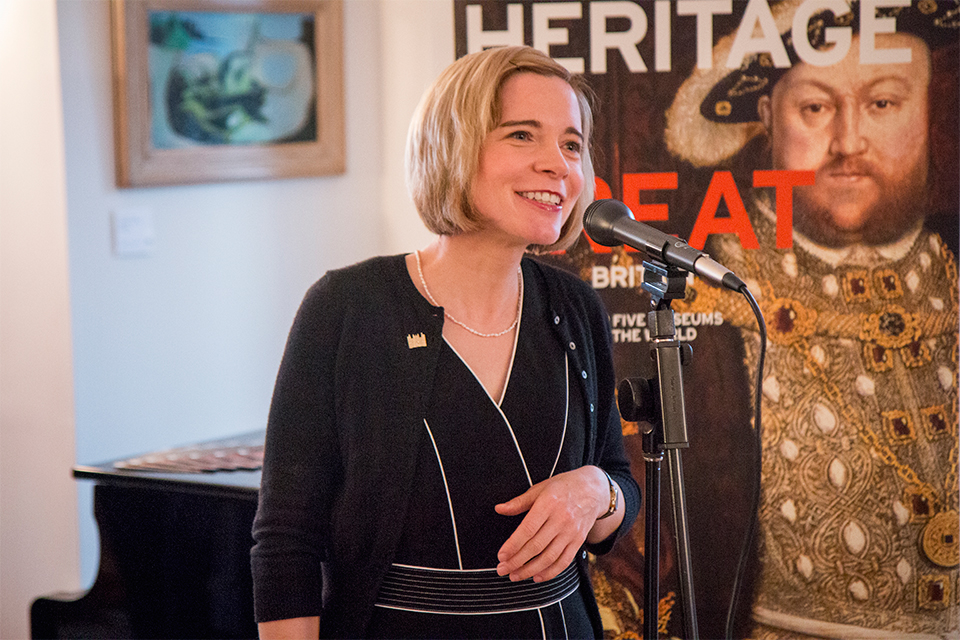 "One of the many things that makes Britain a GREAT place to visit is its unique heritage," said Consul General Danny Lopez. "Historic Royal Palaces plays a crucial role in maintaining some of the UK's biggest tourist attractions and bringing to life their history. These palaces have been homes to monarchs at critical moments in British history, and are a huge part of our shared national story."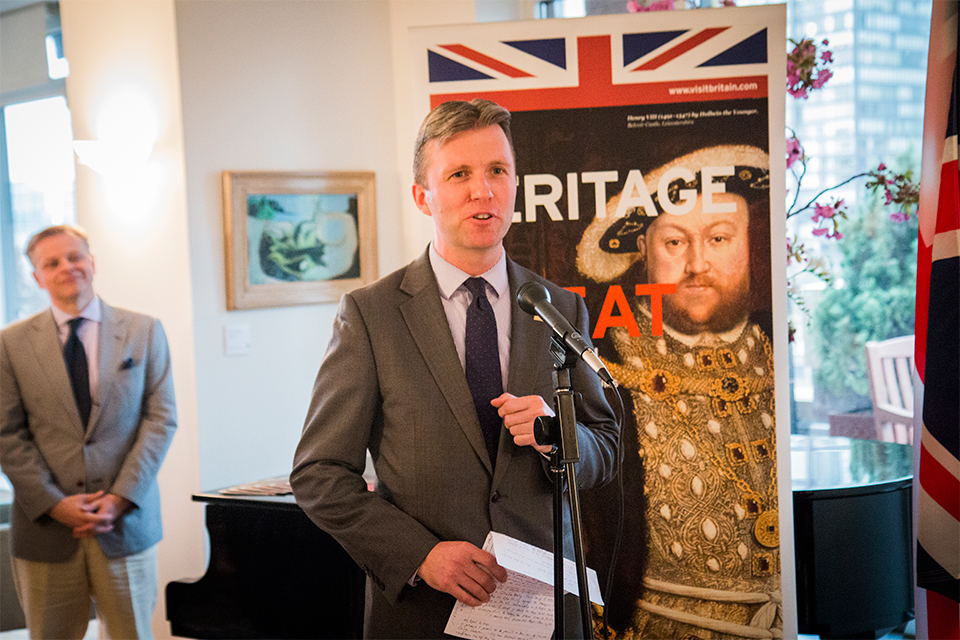 The reception also marked the start of Historic Royal Palaces' celebrations surrounding the three-hundredth anniversary of the accession of the Georgians to the throne, and the forthcoming publication of Dr Lucy Worsley's book 'The Art of the English Murder'. Chris Martin, Director of Development at HRP, introduced the evening's hundred guests to HRP's current roster of programmes, including the conservation of the King's State Apartments at Kensington Palace, which played a large role in the reign of King George II. Lucy Worsley, whose latest television show, 'The First Georgians', is currently airing on BBC2 in the UK, spoke about Britain's national obsession with murder in real life and in fiction, and the role detective novels can play in historical, sociological and anthropological research.