World news story
New York celebrates Wales with First Minister Carwyn Jones
The British Consulate General New York hosted a reception to promote Welsh business, tourism, and culture.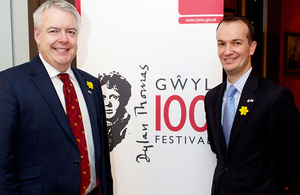 The reception, held on Thursday, 27 February 2014, celebrated the national holiday of Wales, St David's Day. The reception also served to commemorate 100 years since the birth of Dylan Thomas, the celebrated Welsh poet. Former Royal harpist Claire Jones performed a new work commissioned by the British Council for Starless and Bible Black, the international programme for the Dylan Thomas 100 Centenary.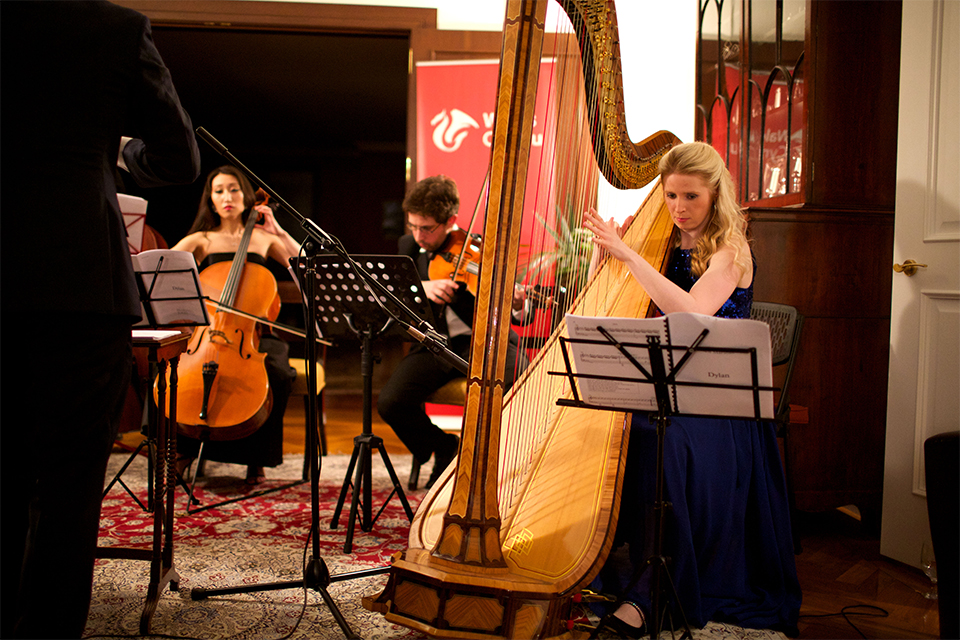 "We were honoured to have the First Minister of Wales, the Rt. Honorable Carwyn Jones, join us in New York to celebrate St David's Day," said Consul General Danny Lopez. "Dylan Thomas' legacy was remembered by the premiere of musical piece 'Dylan', composed by Chris Marshall. His wife, former Royal harpist Claire Jones, marvelled the audience with her exquisite performance. Yesterday evening, Wales shined in NYC!"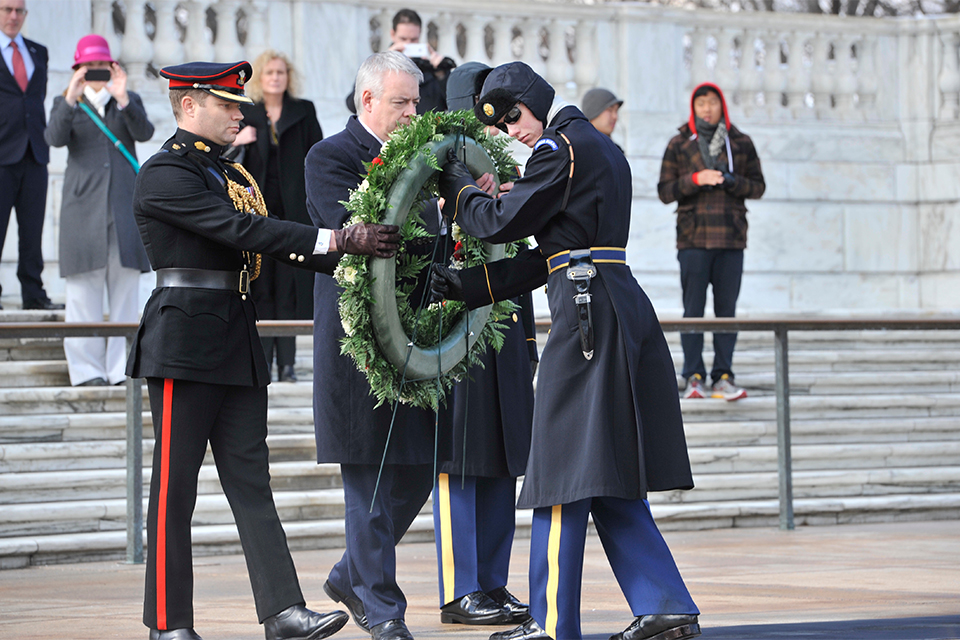 The First Minister arrived in New York after a tour of Washington DC, where he launched the Friends of Wales Congressional Caucus and visited defense and aerospace companies. Wales receives a large amount of investment in these sectors by the US, and is home to 25% of the UK's maintenance, repairs, and overhauls industry. He also laid a wreath at the Tomb of the Unknown Soldier at Arlington Cemetery and attended a St David's Day reception at the British Ambassador's Residence.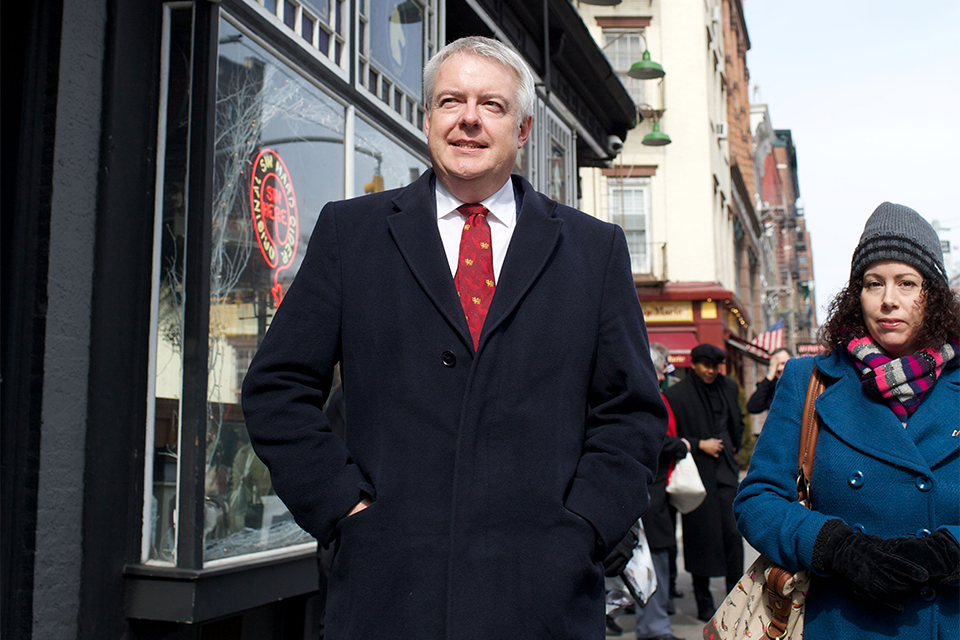 On Thursday, 27 February 2014, the First Minister joined 20 journalists, Cerys Matthews of Catatonia fame, and Hannah Ellis, granddaughter of Dylan Thomas on the Dylan Thomas Walking Tour in New York, which is being relaunched as an app. In the afternoon, he attended a lunch at SoHo House launching the DT100 events taking place across the US in 2014, and a meeting at the Depository Trust & Clearing Corporation (DTCC) to discuss the growth of their Wrexham-based subsidiary, Avox, Inc.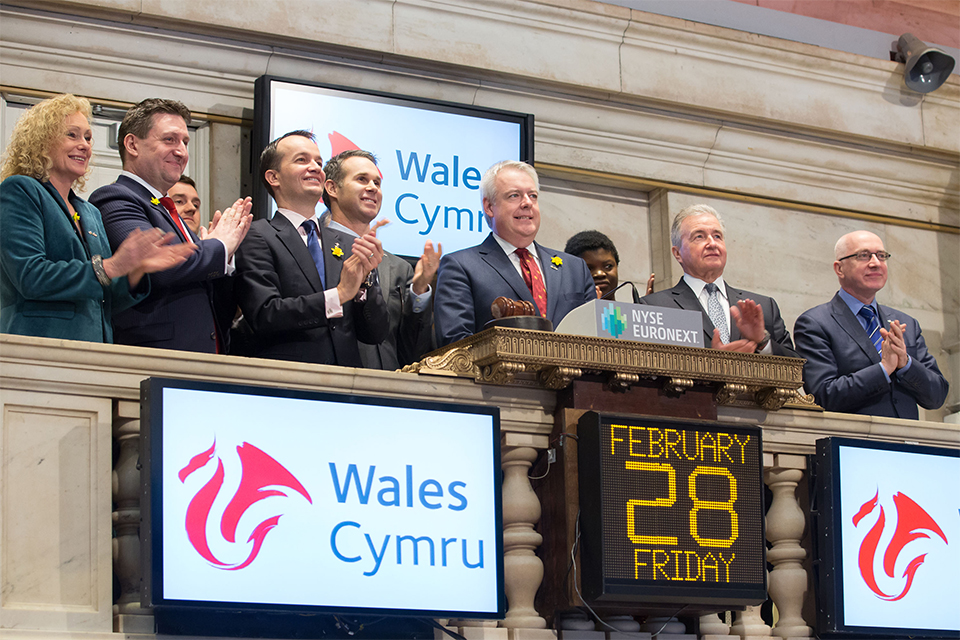 On Friday, 28 February, the First Minister rang the opening bell at the New York Stock Exchange. The financial and professional services sector is important for Wales; 25% of workers in Cardiff are in financial and professional services.
Published 28 February 2014