World news story
New York celebrates British heritage and culture with Shakespeare's Globe
This was published under the 2010 to 2015 Conservative and Liberal Democrat coalition government
The British Consulate General New York and Shakespeare's Globe Centre USA celebrated the Broadway run of Richard III and Twelfth Night.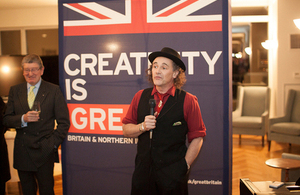 The reception, held on Monday 10 February 2014, served as a thank you to Globe board members and supporters. It was also a chance for the Consulate to highlight the significant cultural heritage of the Globe and its value in cross-cultural promotion. 120 guests attended the event, including two-time Tony Award winner Mark Rylance, who starred in both productions, and Stephen Fry, who made his Broadway debut as Malvolio in Twelfth Night.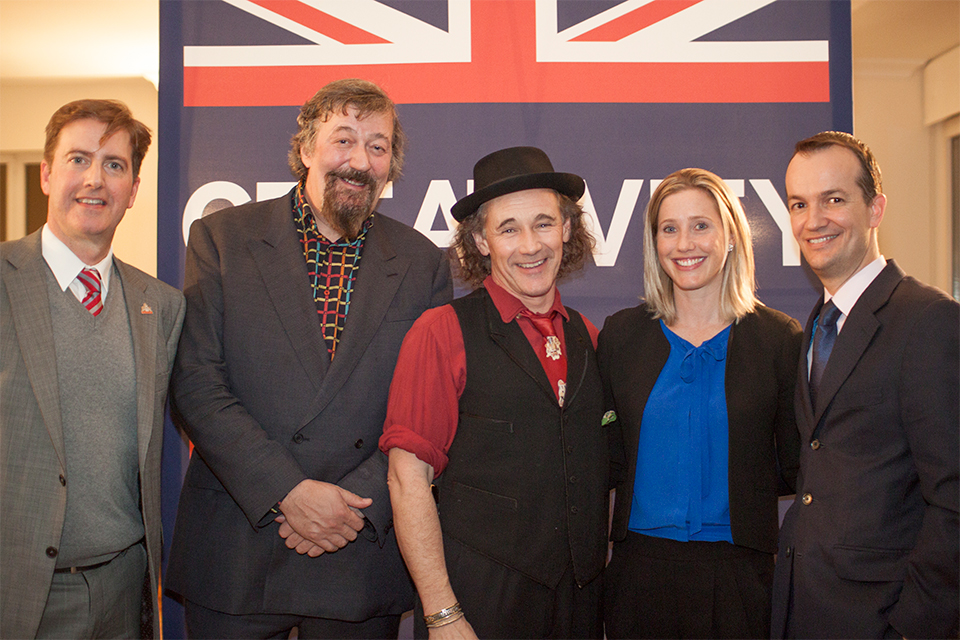 Shakespeare's Globe has become a shared legacy of the United States and Great Britain. The Globe Theatre, a faithful reconstruction of the original on the South Bank of the Thames, was founded by American actor and director Sam Wanamaker
Rylance spoke of Wanamaker's determination in rebuilding the Globe on its original site, which at the time was being used to store garbage bins. When asked how he could see past the trash, Wanamaker replied, "I only ever saw the Globe." Rylance was enthusiastic about Wanamaker's contributions, calling him "a visionary" and saying, "Sometimes it takes an outsider to remind a family of what is truly valuable."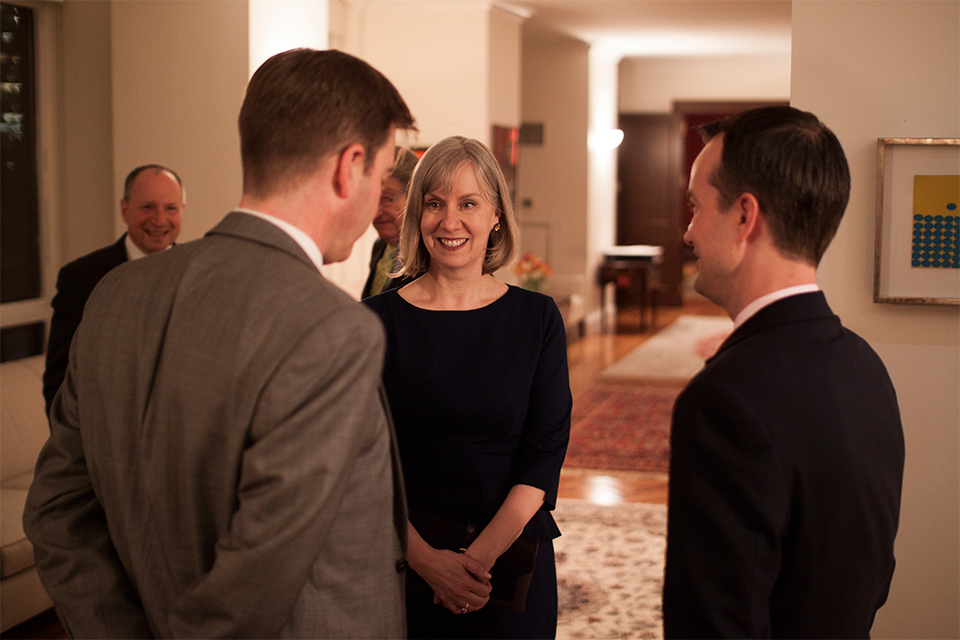 Consul General Danny Lopez ended the evening by summing up Shakespeare's legacy with a quote from Ben Johnson who, in the opening pages of the First Folio of 1623, said, "He was not of an age, but for all time."
The Shakespeare's Globe productions of Richard III and Twelfth Night ran at New York's Belasco Theatre from October 2013 through February 2014. The all-male productions, directed by Tim Carroll, broke all of the Belasco's previous box office records, extending their runs and playing to sold-out houses. The Globe also has a number of exciting projects coming up, which Neil Constable, Chief Executive of Shakespeare's Globe, and Jo Maitland Weiss, Board Chair of Shakespeare's Globe Centre USA, touched upon at the reception. The Globe, which has one of the world's largest touring theatre companies, will celebrate the 450th anniversary of Shakespeare's birthday with Globe to Globe: Hamlet, a two year worldwide tour dedicated to bringing Hamlet to all 205 nations in the world.
Document information
Published: 19 February 2014