New Voluntary and Community Sector Partnership Board meets for the first time
Communities Minister Andrew Stunell has announced the line-up of the Department's expanded Voluntary and Community Sector Partnership Board …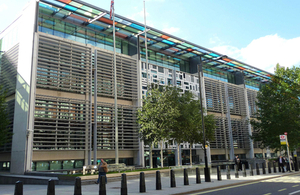 Communities Minister Andrew Stunell has announced the line-up of the Department's expanded Voluntary and Community Sector Partnership Board to take on new members drawn from the voluntary sector, including grassroots organisations, innovators and local authorities.
Recognising the crucial role the sector has to play as communities are given new freedoms to achieve their own ambitions, the expanded board will share their on the ground expertise and intelligence on how policies are being delivered, generate new ideas in taking forward strategic challenges, and raise any concerns over progress or barriers to delivery.
Andrew Stunell said:
I would like to thank all members who have served on the Board to date. Their contribution to the Department's thinking has been much valued and is an example of how Government and the Voluntary and Community Sector can work together to meet common objectives.

Now that the Localism Act has been passed I've announced the line-up of the Department's expanded Voluntary and Community Sector Partnership Board to include councils, funders and innovators. The new Board will focus on implementation and innovation as communities are given the freedom and flexibility to achieve their own ambitions from the running of local services, given a greater influence over housing and planning decisions and the right to have a fair chance to bid to take over land and buildings that are important to them.
The restructured Board's involvement will focus on the following key policies:
Neighbourhoods: Aiming to ensure that citizens are able to make the best of their communities, with neighbourhoods as the building blocks for action
Big Society / community rights: Trusting people to take control of the decisions that affect them by devolving power closer to neighbourhoods
Planning: Giving local people and communities more ability to shape the places in which they live by radically reforming the planning system
Housing: Meeting people's housing aspirations and promoting social mobility; and
Integration: Creating the conditions for a more integrated society through promoting common ground, responsibility and engagement and empowerment
The newly restructured board met for the first time on 9 December.
The new Board is made up of the following organisations:
Twitter
Keep up to date with the Department by following us on Twitter (external link).
Media enquiries
Visit our newsroom contacts page for media enquiry contact details.
Published 13 December 2011