New trustees for National Museums Liverpool
Three appointed to only the DCMS national museum based entirely outside London.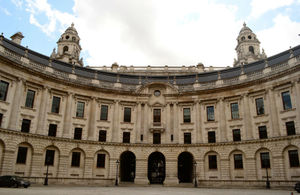 The head of BBC children's programming and a platinum-selling musician are among new trustees for the National Museums Liverpool.
Culture Minister Ed Vaizey made the appointments, which will run until June 2016.
The trustees include Liverpool-born Andrew McCluskey, frontman of Orchestral Manoeuvres in the Dark (OMD). The band's song Enola Gay, penned by Mr McCluskey, will also feature in the opening ceremony of the London 2012 Olympics this month.
Joe Godwin is Director of BBC Children's and a member of the BAFTA Children's Committee and The Advisory Panel on Children's Viewing of the British Board of Film.
Also appointed was Tony McGuirk CBE, who recently retired after more than 35 years of working in the Fire and Civil Defence profession, including 15 years in Merseyside. In 2006 he was awarded the Queen's Fire Service Medal and last year received a CBE.
National Museums Liverpool consists of eight venues covering everything from art to space travel and dinosaurs to docks.
Further information
Published 6 July 2012