New toolkit supports better understanding of the risks of valproate and pregnancy
A toolkit to ensure female patients are better informed about the risks of taking valproate medicines during pregnancy has been launched.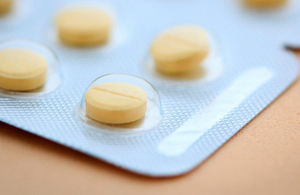 The Medicines and Healthcare products Regulatory Agency (MHRA) today welcomed the launch of a new toolkit to ensure female patients are better informed about the risks of taking valproate medicines during pregnancy.
Valproate (Epilim, Depakote and other generic brands) is a treatment for epilepsy and bipolar disorder and is prescribed to thousands of women. It is associated with a risk of birth defects and developmental disorders in children born to women who take valproate during pregnancy.
MHRA strengthened warnings on the risks of valproate in pregnancy last year, as understanding of the extent of these risks had increased. Up to 4 in 10 babies are at risk of developmental disorders, and approximately 1 in 10 are at risk of birth defects, if valproate is taken during pregnancy. The new toolkit addresses concerns that the risks of valproate are not being adequately explained to female patients.
Developed in consultation with stakeholders including healthcare professional and patient groups, the toolkit includes a credit card sized patient card to be issued by pharmacists, booklets for healthcare professionals and for patients together with a checklist of important questions and discussion points to be kept with the patient's file. Warnings will appear on the medicine's packaging later this year.
The MHRA is asking GPs, pharmacists, neurologists, psychiatrists, and other relevant healthcare and mental health professionals to use the toolkit to help facilitate discussion of the risks with their patients.
Dr Sarah Branch, Deputy Director of MHRA's Vigilance and Risk Management of Medicines Division said:
The warnings on the risks of valproate in pregnancy were strengthened last year. We want to ensure that women and girls have the latest information about the risks of developmental disorders and birth defects in children exposed to valproate during pregnancy. This new toolkit supports healthcare professionals to give that advice to their patients.

It is important no-one should stop taking valproate without discussing it first with their doctor. If valproate is the only treatment option, women of childbearing age should be given effective contraception. Women taking valproate must have regular reviews of their treatment.
Anyone with questions or concerns about the risks associated with valproate and pregnancy should speak to their doctor, pharmacist or other healthcare professional.
Anyone who has experienced any side effects to this medicine can report these to the MHRA using the Yellow Card Scheme.
Louise Cousins, campaigns manager at Epilepsy Action, said:
The new toolkit is an invaluable resource for women with epilepsy to better understand all aspects of pregnancy and the risks of taking valproate. By being fully informed, women can work together with health professionals to make the right choices for them and properly manage their care before, during and after pregnancy. This will help reduce the risk of malformations in babies born to women with epilepsy.
Suzanne Hudson, Chief Executive, Bipolar UK, said:
Valproate can be used to treat bipolar and other mental health conditions but it's vital that women and girls are aware of the risks surrounding this medication. After working alongside the MHRA and other organisations, we welcome the launch of the new communications toolkit, which will provide women with the knowledge they need to make an informed decision with their doctor or psychiatrist.
Stephen Buckley, Head of Information at Mind, the mental health charity, said:
We welcome this toolkit, which will help health professionals have a vital conversation with women and girls taking valproate for their mental health problem. It's really important that women are aware of the risks of taking valproate during pregnancy so that they can make an informed choice about their medication.
Trustees of the Organisation for Anti Convulsant Syndrome said:
The Organisation for Anticonvulsant Syndrome fully supports the MHRA and their development of the valproate tool kit, it is an invaluable contribution to the welfare of those taking valproate. Medicine safety is of paramount importance in this organisation; we believe that valproate is a beacon, an opportunity, in the field of medicine development.
Janet Williams, CEO INFACT, said:
INFACT welcome and appreciate the new communication and toolkit which should ensure all female patients prescribed valproate during their child bearing years are informed of the dangers. INFACT also appreciate the input we have been able to give to the new toolkit and hope that all healthcare professionals use it to the full, allowing every woman the opportunity to make the informed choice when planning her pregnancy. INFACT look forward to the future of valproate, understanding the fact that this essential medication can be prescribed with the knowledge of its dangers and in the hope that further casualties can be avoided.
Matthew Sowemimo, Director of External Affairs, Epilepsy Society, said:
Epilepsy Society welcomes the MHRA's launch of a new toolkit, which will help to better inform female patients about the risks of taking valproate during pregnancy.

This toolkit should help to ensure that awareness of the conception-related risks of taking valproate is heightened among women with epilepsy, while reinforcing to healthcare professionals that pre-conception counseling is an essential part of their treatment. The MHRA has worked with a number of stakeholders to create detailed guidance for healthcare professionals and their patients, while confirming that valproate remains a very effective medication for a number of people with epilepsy. Epilepsy Society will continue to work with MHRA to ensure that every woman who is prescribed valproate as an anti-epileptic drug is fully aware of the risks involved.
Emma Friedmann, #FACSaware Campaign Director at the Fetal Anti-Convulsant Trust, said:
I have epilepsy and a child with Fetal Valproate Syndrome. Parents are delighted with the MHRA toolkit as it will enable girls to make an informed choice about parenting options and their future. The #FACSaware campaign has been a great success. We look forward to continuing our work with the MHRA to promote the Yellow Card and would like to thank all involved.
Young Epilepsy's Acting Director of Development, Emma Tingley, said:
Young Epilepsy is welcoming this new toolkit from MHRA. It will be an invaluable resource for women living with epilepsy when they come to making decisions about pregnancy and starting a family. The more informed women and their health professionals are, the safer the choices that will be made surrounding their care, throughout pregnancy.
Dr Asha Kasliwal, Vice President, Faculty of Sexual and Reproductive Healthcare said:
The Faculty of Sexual and Reproductive Healthcare (FSRH) welcomes the launch of the valproate toolkit for healthcare professionals and patients. As the representative body for a large number of the UK's contraceptive providers, we believe this toolkit will strongly highlight the risks associated with taking valproate during pregnancy. It will encourage clinicians to raise the subject proactively and give the best possible advice regarding highly effective contraception to women taking valproate so that they can avoid unintended pregnancy.
Sandra Gidley, RPS England Board Chair, said:
We welcome this new resource for patients. The Royal Pharmaceutical Society will be raising awareness of the toolkit with our members as well as providing them with our new support guidance. We will be urging pharmacists to use the toolkit as a way of facilitating conversations they have with patients about the risks of taking valproate medicines during pregnancy.
Background
Medicines and Healthcare products Regulatory Agency is responsible for regulating all medicines and medical devices in the UK by ensuring they work and are acceptably safe. All our work is underpinned by robust and fact-based judgements to ensure that the benefits justify any risks. MHRA is a centre of the Medicines and Healthcare products Regulatory Agency which also includes the National Institute for Biological Standards and Control (NIBSC) and the Clinical Practice Research Datalink (CPRD). MHRA is an executive agency of the Department of Health.
Media enquiries
News centre
MHRA
10 South Colonnade
London
E14 4PU
Email newscentre@mhra.gov.uk
During office hours: 020 3080 7651 (08:30 - 17:00)
Out of office hours: 07770 446 189 (17:00 - 08:30)
Office hours are Monday to Friday, 8:30am to 5pm. For real-time updates including the latest press releases and news statements, see our Twitter channel at https://www.twitter.com/mhragovuk
Published 8 February 2016