News story
New statistics published on animal research
The Home Office has today published its 2012 statistics on animals used in scientific procedures.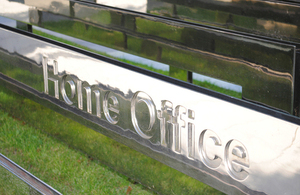 Annual statistics on the use of animals in scientific research in Great Britain have been published by the Home Office today.
The 'Statistics of Scientific Procedures on Living Animals 2012' show that 4.11 million procedures were started in Great Britain in 2012 - an increase of 8% (+317,200) from the previous year. This is largely due to an increase in the breeding of genetically modified animals – if these breeding figures were to be excluded, the total number of procedures decreased by 2% (-46,000) to 2.13 million.
The Animals in Science Regulation Unit (ASRU) has also published its annual report for 2012. The report provides an account of the Home Office's activities in relation to the regulation of animal research. It also looks at the transposition of the new European Directive on animal research, which was introduced to standardise regulations across EU countries.
Home Office Minister Lord Taylor said:
The report shows that the UK has one of the world's most rigorous systems to ensure that animal research and testing is only carried out where no other alternatives exist and under stringent controls where suffering is kept to a minimum.

The European Directive has led to us strengthening our legislation even further. We are now maintaining our high standards of welfare and animal protection without unnecessary bureaucracy and securing our competitiveness in this important area of science.
Reducing the use of animals
The use of animals in scientific research is regulated under the Animals Scientific Procedures Act 1986 to ensure it is only carried out where there is a clear potential benefit to people, animals or the environment and where there is no other means of obtaining these benefits.
All scientists and researchers undertaking animal research in the UK are required to take into account the '3Rs' - measures to replace, reduce, and refine animal use - when devising their programmes of research proposals. When work is licensed, all reasonable steps must be taken to minimise the numbers of animals used and any suffering likely to be caused.
Statistics of Scientific Procedures on Living Animals 2012
Published 16 July 2013