Press release
New SCOPE ADR e-learning module receives European-wide CME/CPD accreditation
A new e-learning module on the importance of reporting suspected side effects to medicines has received European accreditation.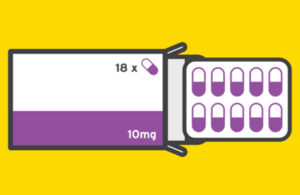 Doctors across Europe can now learn more about the importance of reporting suspected adverse drug reactions (ADRs) via a free e-learning module.
Prompt reporting helps make medicines safer and is part of a doctor's responsibility. This includes informing patients and carers how they can help by reporting suspected side effects themselves.
Regulators like the Medicines and Healthcare products Regulatory Agency (MHRA) rely on the reporting of suspected ADRs to make sure medicines on the market are acceptably safe. However, all reporting systems suffer from underreporting, and training healthcare professionals to report suspected ADRs is important to both raise awareness and help strengthen the system.
The e-learning module has now received the highest order of accreditation from the European Accreditation Council for CME (EACCME®). This means doctors are awarded 1 EACCME credit upon completion of the 45 minute ADR e-learning module.
The ADR e-learning module was created by the Strengthening Collaboration for Operating Pharmacovigilance in Europe (SCOPE) Joint Action project.
A survey conducted by SCOPE found many European countries lacked sustainable educational materials about ADR reporting. This e-learning aims to support healthcare professionals and medicines regulators by providing clear guidance which is rewarded with CME/CPD points.
Mick Foy, group manager for MHRA's Vigilance and Risk Management of Medicines division said:
The key aim of our work is to make sure medicines are effective and acceptably safe. The reporting of suspected ADRs is vital in helping us achieve this aim.

Doctors are critical to this as their position on the front line of care means they are often the first to recognise an adverse drug reaction.

We've created this e-learning module help doctors so they can have confidence that their reports are making a difference.

All healthcare professionals, and indeed patients themselves, can help make medicines safer by reporting any suspected side effects easily and quickly through our Yellow Card Scheme online or via the mobile app. Other countries collect reports in similar methods.
Notes to Editor
Media enquiries
News centre
MHRA
151 Buckingham Palace Road
Victoria
London
SW1W 9SZ
Email newscentre@mhra.gov.uk
During office hours: 020 3080 7651 (08:30 - 17:00)
Out of office hours: 07770 446 189 (17:00 - 08:30)
Office hours are Monday to Friday, 8:30am to 5pm. For real-time updates including the latest press releases and news statements, see our Twitter channel at https://www.twitter.com/mhrapress
Published 16 June 2017