New rules will help end prejudices about social housing
New flexible tenancies will help end long-held prejudices about social housing and ensure it once again becomes a springboard for success, Housing…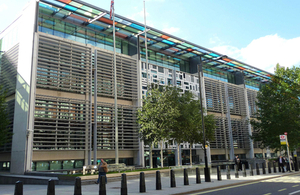 New flexible tenancies will help end long-held prejudices about social housing and ensure it once again becomes a springboard for success, Housing Minister Grant Shapps said today.
Mr Shapps said the flexible tenancies will end the lazy and patronising perception that social housing is a dead-end option for life.
Instructions published this week by the Minister will ensure that councils and housing associations will, for the first time, have genuine freedom to ensure that more people benefit from social housing.
Starting next year, new tenants will now get the helping hand they need for as long as they need it, rather than a single option of a home for life, ensuring more social homes are available to people who need them. Mr Shapps said for too long social housing has been seen by many as a second-class option, and these changes would restore its original purpose - to provide a flexible alternative to help tenants achieve their aspirations.
Ministers believe the current system has failed, and are introducing the most radical and fundamental reforms to social housing for a generation. The new instructions published this week are a key step in delivering that reform, and will make social housing fairer by striking a sensible balance between the needs of new and existing tenants, whose tenancies will not be affected.
Housing Minister Grant Shapps said:
For too long social housing has been seen by many people as a byword for failure, a home for life in a dead-end street. I want to restore pride to social housing, so a social tenancy is once again seen as a launch pad to fulfil aspirations.

That's why I have published new instructions for councils and housing associations so, for the first time, they have genuine freedom to ensure more people benefit from living in a social home.

These changes will not affect existing tenants, but allow landlords to make more housing available for those most in need and give people the helping hand they need, for as long as they need it, including lifetime security where it is appropriate.
Notes to editors
1. The Directions to the Regulator can be found at: www.communities.gov.uk/publications/housing/socialhousingregulatorresponse.
2. The new standards include:
Tenure reform: to allow social landlords to issue flexible tenancies, subject to conditions, to make better use of existing and future stock. In implementing these reforms, we will respect the rights of existing secure and assured tenants.

Mutual exchange: to enable access to internet-based mutual exchange schemes to give tenants who want to move the best possible opportunity of finding a match.

Tenant involvement: to strengthen landlord accountability to tenants and support the Tenant Cashback model, providing new opportunities for social housing tenants to get involved in commissioning repair and maintenance service for their homes.

Rent: to make changes to reflect the introduction of the Affordable Rent model.

Quality of Accommodation: to clarify that providers are expected to maintain their stock at a decent level.
Twitter
Keep up to date with the Department by following us on Twitter (external link).
Media enquiries
Visit our newsroom contacts page for media enquiry contact details.
Published 23 November 2011