New rules to help fight falsified medicines
New rules approved by the European Parliament will require safety features on the packaging of medicines at risk of falsification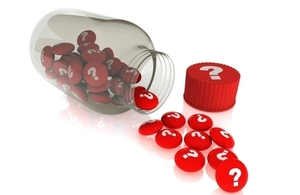 The European Parliament and Council has approved and published a Delegated Regulation (EU2016/161) in the Official Journal of the European Union. This supplements the Falsified Medicines Directive (FMD) and introduces two mandatory safety features that will allow medicines to be verified and authenticated.
These safety features are:
a unique identifier (a 2D data matrix code and human readable information) to be placed on medical products that can be scanned at fixed points along the supply chain

tamper evident features on the pack
The delegated regulation comes into force in the UK in 2019. Marketing authorisation holders will be required to place the safety features on the packaging of medicines which fall within the remit of the delegated regulation no later than 9 February 2019.
The Medicines and Healthcare products Regulatory Agency (MHRA) and the Department of Health will continue to work with the European Commission and other Member States on implementation plans for the new regulation. We will also be working with stakeholders throughout the supply chain to secure implementation within the three years.
Further guidance will be published as it becomes available.
Published 11 February 2016