New rules to better protect children from inappropriate video game content
From today, it is a criminal offence to sell video games with a "12" rating to those younger than that age.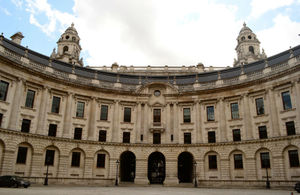 From today, it is a criminal offence to sell video games with a "12" rating to those younger than that age, in the latest move by government to ensure children are protected from unsuitable material.
The new rules are part of a transformation in the way in which video games are regulated. A new system simplifying the ratings system comes into effect today after Parliament passed the Video Recordings (Labelling) Regulations 2012. Video games will now be classified by a single authority and anyone convicted of selling restricted games to under-age children could face hefty fines or a prison sentence.
Culture Minister Ed Vaizey said:
"The UK has one of the most dynamic and innovative video games industries in the world, and the games they produce not only entertain millions, but can also educate and foster creativity. Today's simplification of the ratings system benefits both industry and consumers and will help ensure that the millions of games sold in the UK each year are being played by the audiences they were intended for."
All games will now be age-rated by the Video Standards Council (VSC) under the Pan-European Games Information (PEGI) system. The clearly displayed PEGI age rating on the packaging will be accompanied by information about the type of content that led to the game receiving its classification.
Many consumers will be familiar with the PEGI age ratings that have already been applied voluntarily by publishers to many video games but some video games have had to be additionally rated by the British Board of Film Classification (BBFC). The new law ends the dual system, gives legal backing to PEGI 12, 16 and 18 ratings and will result in clearer, unambiguous guidance about the suitability of games content for specific age groups.
The government is committed to better protecting children from exposure to inappropriate material. Tanya Byron's "Safer Children in a Digital World" and Reg Bailey's "Letting Children be Children" reviews for government have been instrumental in identifying ways in which industry, government and retailers can work together to ensure children only get access to material that is suitable for their age. Parents have expressed concern about lack of control over materials their children can access, and want more tools and information like this new classification system. In line with recommendations from the Bailey and Byron reviews, government is also looking at what steps need to be taken relating to advertising, music videos and the internet to make the digital world a safer place for young people.
Video games publishers have welcomed the new system and are prepared for the new classification and product labelling requirements. Some retailers already voluntarily apply the "12" age restriction at point of sale but Trading Standard Officers will be working with all retailers over the next few months to help them manage the transition.
To coincide with the change in legislation, Ukie (The Association for UK Interactive Entertainment) has launched the Control.Collaborate.Create. campaign, which includes the re-launch of the http://www.askaboutgames.com/ website, a resource for parents and the industry providing further information about video games ratings. It also offers real family stories and suggestions on how video games can be a creative and collaborative experience for all the family.
Notes to editors
For more information on the PEGI Rating system, including the classification symbols and their meanings, visit the PEGI website.
2. The maximum punishment for selling a non-exempt video game to someone who does not meet the age classification is up to six months in prison and a fine of up to £5,000. Supplying a non-exempt game without an age-rating will be punishable by up to two years in prison and an unlimited fine.
Press Enquiries: 020 7211 2210
Out of hours telephone pager no: 07699 751153
Public Enquiries: 020 7211 6000
Published 27 July 2012