Press release
New rules shed light on companies breaking equal pay law
Regulations to ensure employers meet equal pay legislation requirements.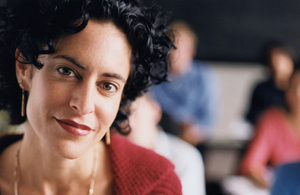 From now on, companies that are found to have breached equal pay law at a tribunal must produce an equal pay audit that analyses their pay structures - unless they qualify for 1 of 4 exceptions, or are classed as an exemption.
Minister for Women and Equalities Jo Swinson said:
Nearly 40 years on from the Equal Pay Act, there is simply no excuse for employers who pay people less because of their gender. These new rules mean that companies who break the law on equal pay will be forced to evaluate their pay structures to prevent further violations.

We want all businesses to recognise how pay transparency can help attract, recruit and retain talented women staff, and encourage organisations to sign up to our Think, Act, Report initiative to promote equality in the workplace.
The introduction of these regulations follow the introduction of the Think, Act, Report initiative - which was introduced in September 2011 to encourage companies to:
think about gender equality
take action to promote opportunities in their workplaces
report on what they are doing
Over 2.2 million employees now work for businesses that promote gender equality at work.
To support women in the workplace, the government is also giving employees the right to request flexible working, as well as introducing tax-free childcare for up to 1.9 million working families, and shared parental leave from 2015.
Notes to editors
Companies found to have breached equal pay law at a tribunal must produce an equal pay audit unless they qualify for an exception or for an exemption.
Exemptions apply to micro businesses with less than 10 staff, or start up businesses which are less than 12 months old at the time of the equal pay claim. These exemptions will stop this from being too expensive for them.
The exceptions are:

if the employer had undertaken an audit that meets the specifications set out in regulations 6 within 3 years of the finding of a breach of equal pay law by the tribunal.
if it is clear to the tribunal that no action is required to avoid equal pay breaches in future (ie, the current breach was clearly a one-off).
if the tribunal has no reason to believe the employer is committing other equal pay breaches.
if the tribunal is convinced that the disadvantage of carrying out the audit outweighs the advantages.

The implementation of these regulations fulfils a coalition mid-term agreement.
Media enquiries
Central newsdesk 020 7783 8300
Published 1 October 2014