New rules on cookies to be phased in
UK Government confirms approach to implementation of Article 5(3) of the e-Privacy Directive on cookies.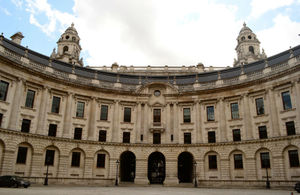 There will be no immediate changes to how UK websites operate as a result of new EU rules, Communications Minister Ed Vaizey confirmed today in a letter to the online industry.
The European Union's Privacy and Electronic Communications Directive comes into force at 00:01 hours on 26 May 2011.  It will require the user's consent before putting cookies - small text files that can help organise and store browsing information - on a their hard drive.
But there will be no overnight changes in the UK.  The Government - working with the Information Commissioner's Office - has said that organisations and businesses should be given time to come up with workable technical solutions before enforcement of the new law begins in the UK.  These solutions will be phased in over time as they are developed.
Communications Minister Ed Vaizey said: "We recognise that some website users have real concerns around online privacy, but also recognise that cookies play a key role in the smooth running of the internet.  This Europe-wide legislation will ultimately help improve the control that individuals have over their personal data and help ensure they can use the internet with confidence.
"But it will take time for workable technical solutions to be developed, evaluated and rolled out, so we have decided that a 'phased in' approach is right. 
"We have been working closely with the industry, the European Commission and the regulator, and consulted widely.  We are confident that we are taking an approach which is sensible, pragmatic and light touch." 
The Government believes that default browser settings do not meet the requirements of the Directive as they stand.  It has formed a working group with browser manufacturers to see if these can be enhanced to meet the requirements of the revised Directive.  However, the Government will not be mandating any technical solutions as the industry is much better placed to develop these.
While technical solutions are developed, the regulator - the Information Commissioner - has said that it will not to take enforcement action against businesses and organisations while they are working actively to address their use of cookies or are engaged in development work on browsers and/or other solutions. In the meantime website owners are expected to abide by the spirit of law and develop best practice ahead of full implementation.
The Government will continue to work closely with the internet industry on this issue.
Notes to editors
The European Union's Privacy and Electronic Communications Directive was implemented in the UK through a Statutory Instrument laid before Parliament on the 5 May 2011.
The Information Commissioner's Office is making a separate statement today (25 May 2011). 
Letter to the online industry from Communications Minister Ed Vaizey.
Press Enquiries: 020 7211 2210
Out of hours telephone pager no: 07699 751153
Public Enquiries: 020 7211 6000
Published 25 May 2011