Customers advised to shop around as gender will no longer play a part in pricing.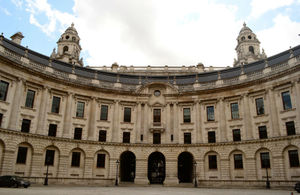 A new ruling by the European Court of Justice (ECJ) which comes in to force today, means that gender is no longer allowed to be a factor when insurance premiums are calculated by insurance companies.
Women have traditionally benefited from lower car insurance premiums compared to men, however the move will effect everything from pensions to car and life insurance. 
"This change from Europe is disappointing especially in these tough times when budgets are stretched," said Minister for Consumer Affairs and Minister for Equalities Jo Swinson. 
"Insurers have no choice but to comply with the European Court of Justice's ruling, but it means that for car insurance women are likely to face higher premiums and it could hit young women drivers particularly hard. So my message to women is simple: don't take this lying down. Do your homework, shop around and nail the best deals. For motor insurance, new drivers might also consider taking extra qualifications like Pass Plus which can build driving confidence and cut insurance costs, and telematics policies which reward good driving behaviours with lower premiums."
Help for consumers
The Association of British Insurers (ABI), has already been working with the insurance industry to  ensure  consumers are aware of the changes and what they should do to ensure they pick the right deal. The ABI's guidance explains the changes and provides helpful tips and advice to help consumers including:
Check when your existing insurance policy will end. It should not be affected until it is due for renewal
Shop around and use an insurance broker to do so, should you need to. It is important not just to buy on price, make sure you purchase cover that is adequate for your needs
Don't be afraid to ask questions  
Shop around to get the policy that best suits your needs
Jo Swinson continued: "We'll be keeping a very close watch on this over the coming months to make sure the insurance industry is doing everything it should to ensure it minimises the impact for customers. I spoke with the Association of British Insurers earlier this week to urge their members to ensure consumers do not get a raw deal. We agreed to meet in three months to discuss the changes once we can see the impact of this ruling.
"Additionally, the OFT has the mission of making markets work well for consumers and could consider any evidence put to it that there were market problems as a result of this change."
Published 21 December 2012