New review shows coalfields communities need local approach
Local Councils should have a central role to play in the next phase of coalfields regeneration according to a new report welcomed by Housing…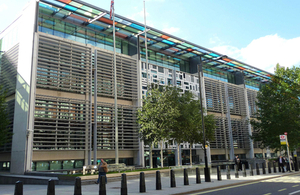 Local Councils should have a central role to play in the next phase of coalfields regeneration according to a new report welcomed by Housing and Local Government Minister Grant Shapps today.
Mr Shapps said the review by Michael Clapham showed that while much had been achieved regenerating former coalfield areas there is still work to do. Improvement and economic recovery was still fragile and deeply embedded worklessness remained in some former mining areas.
The Report argues local authorities are best placed to understand their own areas and therefore have a central role to play with an increased emphasis on partnership working and flexibility at local level. But traditionally too much funding from central government had restrictive conditions and there was no flexibility to meet local specific needs. In the future, local and national partners need to come together to develop an integrated local programme approach.
Mr Shapps thanked Mr Clapham and said the Government would consider the recommendations carefully.
Grant Shapps said:
It's crucial that former mining areas continue to get the support they need to move on from the devastation caused by the collapse of the coal industry. I've supported vital coalfields regeneration projects for many years and seen first-hand what they have achieved and their importance to these communities.

I am extremely grateful to Michael Clapham and his Board for offering their time and expertise to undertake this important Review. As they have highlighted, there is more to be done to help former mining communities where there are still ingrained social and economic problems.

We agree that it is often local authorities, working with local people, who know best what their particular needs are in each area and should have a central role to play in the next phase of coalfields regeneration. The Government will respond in detail to the recommendations in due course.
The coalfields programmes have been working for 13 years to regenerate former mining areas and have helped to create jobs and bring derelict land back into use. However, the recent PAC and NAO reports highlight the inefficiencies in the programme - including criticising the lack of clear goals and measures of success.
The Review of Coalfields Regeneration found the state of the coalfields today is a marked improvement on what they were a decade ago but there is still a long way to go. Pressing social challenges that still remain include:
Coalfield areas tend to be more isolated than non coalfield areas.
Coalfield areas have a higher mortality rate than the average for all districts of England.
Coalfield areas suffer a double jeopardy whereby the health of older generations is affected by their former work and that of younger people is equally as affected by poor employment opportunities and low expectations.
Coalfield areas have greater overall deprivation and employment deprivation than the average for all districts of England.
Coalfield areas have fewer businesses per head of population than the national average for England.
Coalfield areas have 25 per cent fewer jobs per resident than non coalfield areas.
Coalfield areas have more young people not in education, training or employment than the national average for England.
Notes to editors
1. Last year, the National Audit Office published a report Regenerating the English Coalfields, focusing on CLG's three coalfields regeneration initiatives - the National Coalfields Programme, the Coalfields Regeneration Trust and the Coalfields Enterprise Funds. In response to that report, and in the wake of a Public Accounts Committee hearing in January 2010, Ministers decided that it was timely to re-evaluate what has been done in the coalfields to date, to see where further improvements need to be made and to look where intervention is still needed. A Coalfields Regeneration Review was announced by the previous Government in March this year.
2.The Review was undertaken by a Board, chaired by Michael Clapham (former MP for Barnsley and former Chair of the All-Party Backbench Group of Coalfield MPs), comprising senior representatives from: the Industrial Communities Alliance (the all-party association of local authorities in traditional industrial areas), the HCA, Enterprise Ventures Ltd, and the Coalfields Regeneration Trust, as well as officials from CLG. The Review's purpose was to help inform the direction of future government intervention in former mining communities, both for the remainder of the current Comprehensive Spending Review Period, and also into the next Spending Review period.
3.The Review looked at lessons learnt from the programme's achievements so far. The Review aimed to ensure that the impact of all regeneration expenditure in the coalfields is maximised so that ongoing problems, such as worklessness and health inequalities, are tackled effectively, and that the optimum value for money is achieved for the investments made.
4. Michael Clapham submitted a report to Ministers on 17 September 2010, which is available on the Departmental website (www.communities.gov.uk).
Twitter
Keep up to date with the Department by following us on Twitter (external link).
Media enquiries
Visit our newsroom contacts page for media enquiry contact details.
Published 30 September 2010