News story
New reduced price for passports
The price of a standard passport will be reduced by £5 from this autumn, Immigration Minister Damian Green announced today.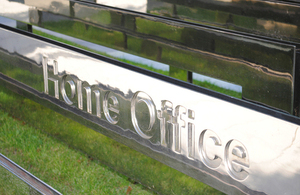 From 3 September 2012, the standard adult passport fee will be reduced by almost seven per cent  from £77.50 to £72.50.
The reduction has been delivered after a restructuring programme within the Identity and Passport Service, which has delivered savings of £40million in the last financial year. The standard adult passport fee will remain at £72.50 for at least the next two years.
Value for money
Damian Green said: 'The Identity and Passport Service (IPS) has worked hard to provide value for money in the vital service it provides, and it is right that these savings are passed on to customers and fee payers.
'Not only has IPS made the efficiency savings to make this possible, but it has done so whilst continuing to provide a very high standard of service to customers.
'The fact that IPS is able to deliver this price reduction is testament to the hard work of staff to deliver excellent customer service in ever more efficient ways.'
IPS Chief Executive Sarah Rapson said: 'The UK passport remains one of the most trusted and secure documents of its kind in the world.
'I am very pleased that we are able to provide it in ever more efficient ways, whilst maintaining our high standard of service and rigorous security checks.
'I am proud of the way that IPS has risen to the challenge of providing even more value for money in these tough times.'
Fee reduction
The fee reduction has followed efficiency measures including:
the closure of 22 interview offices, with a focus on continuing high standards of service across remaining locations
reducing staff numbers by 9.1 per cent, with the total of full-time equivalent staff falling during the year by 315
reducing excess capacity through more efficient use of application processing centres, leading to the closure of one
working with suppliers to reduce costs.
This resulted in savings of £40million last financial year. Alongside this IPS produced 5.4 million passports and ensured that more than 99% of renewal applications in the UK were processed within two weeks.
The savings mean that the majority of passport customers, including children and those who pay extra for a Premium or Fast Track service, will benefit from a fee reduction as follows.
New passport prices
Customer Service Type Current Fee New Fee Reduction (£)
Adult 32 page Standard 77.50 72.50 5.00
Adult 48 page Standard 90.50 85.50 5.00
Adult 32 page Fast Track (7 day) 112.50 103.00 9.50
Adult 48 page Fast Track (7 day) 120.50 111.00 9.50
Adult 32 page Premium (4 hours) 129.50 128.00 1.50
Adult 48 page Premium (4 hours) 138.50 137.00 1.50
Child Standard 49.00 46.00 3.00
Child Fast Track (7 day) 96.50 87.00 9.50
Child Premium (4 hours) 109.50 106.50 3.00

Published 11 July 2012