News story
New rail academy on track to fill engineering skills gap
The new academy for rail, jointly funded by the government and the rail industry, will give a new generation of young people the skills to succeed.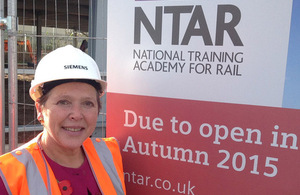 Transport Minister Baroness Kramer inspected the construction work of the new training facility for rail engineering in Northampton today (27 October 2014).
Opening in autumn 2015, the academy will boost the UK's expertise and skills level in rail engineering, plugging the skills gap that could otherwise become a barrier to growth. Thousands of young people will gain vital training in specialist traction and rolling stock and many others will learn the skills they need to respond to new technology in the UK rail industry.
The Department for Transport, the Department for Business, Innovation & Skills and the National Skills Academy for Rail Engineering have provided £3.5 million for the National Training Academy for Rail (NTAR), with industry partner Siemens contributing the rest.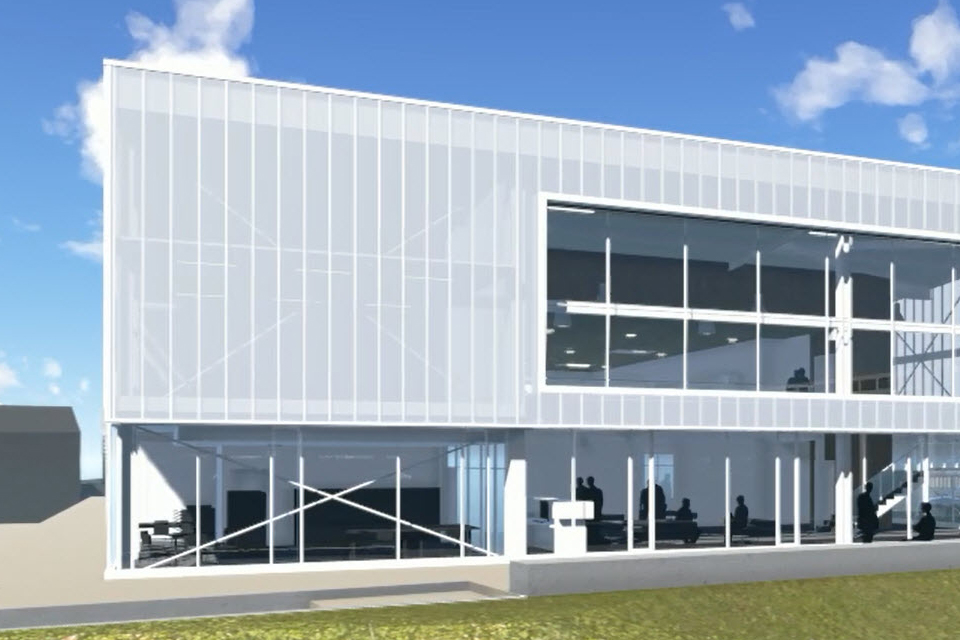 Baroness Kramer said:
The academy for rail, the first of its kind in the UK, is a crucial part of the government's long-term economic plan to secure a better future for Britain. Generations of young people will benefit from the apprenticeships and training provided here to find new jobs and get on in life.

It is great to see this academy is well on its way to becoming a much-needed facility to support our railways which are being transformed, thanks to our plans to invest more than £38 billion over the next 5 years.
The academy will be housed in a state-of-the-art facility in Kings Heath, Northampton, and will establish a centre of excellence that will combine the use of unique practical workshop facilities with classroom-based teaching.
Around 100 jobs will be created in the construction and subsequent operation of the academy.
Gil Howarth, Chief Executive of the National Skills Academy for Railway Engineering said:
Skills are the foundation of our thriving, hi-tech industry. The new National Training Academy is vital to support the development of the workforce in the rail sector, which continues to benefit from significant investment, as more and more people choose to travel by rail and trains become increasingly technologically advanced.
NTAR will collaborate with other organisations such as the National College for High Speed Rail to help build up a network of training sites to ensure the next generation of rail engineers have all the skills they need to succeed.
Currently, some 13,500 people work in specialist traction and rolling stock roles across the UK, but a future skills shortage of around 4,000 people over the next 5 years is forecast. This is due to an ageing workforce, technological advancement of rolling stock, and investment and growth in the rail industry.
NTAR will enable all organisations across the sector to access excellent training and development facilities, including passenger and freight train operating companies, train manufacturers and maintainers, equipment manufacturers and the wider supply chain.
Rail media enquiries
Press enquiries 020 7944 3021
Out of hours 020 7944 4292
Switchboard 0300 330 3000
Published 27 October 2014