New protections for residents of park homes announced
Housing Minister Grant Shapps has announced new rights for those who live in park homes that will allow them to resolve disputes with site owners…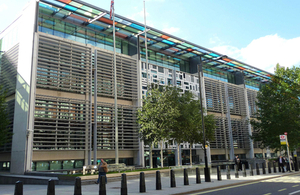 Housing Minister Grant Shapps has announced new rights for those who live in park homes that will allow them to resolve disputes with site owners quickly and more easily, and ensure that their sites are safe and better maintained.
Under changes to existing legislation, residents will be given access to a dedicated, low cost specialist housing tribunal, which can deal with cases quickly and without the need for legal representation. This removes the prospect of large legal costs which currently puts park home residents off taking action to resolve disputes with site owners.
Residential Property Tribunals will take over most of the powers currently assigned to County Courts under the Mobile Homes Act 1983, and will put park homes residents and their owners on a level playing field when working to resolve disputes.
Mr Shapps also announced his plans to consult on new measures to modernise the licensing of caravan and park home sites and allow local authorities to monitor and enforce licences better, thus protecting the many thousands of mainly older people who live on these sites.
Under the changes that will be put to consultation this Spring, local authorities would be given the power to charge site owners for licensing - a function that is currently funded by the tax payer or not provided at all to a satisfactory standard where authorities do not have the resources.
The proposals would also give local authorities the power to carry out emergency works on sites where the owner had failed to do so, and charge the cost back to them.
Other proposals to tackle unscrupulous site owners will also include preventing them from unreasonably blocking sales of homes, by removing their role in approving purchasers, a power which would instead be transferred to the Residential Property Tribunal.
Grant Shapps said:
Park homes play an important role in the housing market by offering an affordable alternative to mainstream housing for many people, and the reforms I intend to consult on will modernise the licensing system and make it more effective in ensuring that sites are safe and properly managed.

Many residents appreciate and value the sense of community that park home living offers, but I know there is concern about what appears to be abuse by some site owners. Failings by site owners can significantly impact upon the well-being of the local communities.

And that is why I have announced my intention to consult on giving courts the power to impose higher fines for the most serious breaches of licences, allow councils to carry out works where site owners refuse to do so, and extend the role of the Residential Property Tribunal in the sales process.

These proposed changes will help us tackle the unscrupulous owners who are failing in their duties and eliminate the unacceptable practice of a small minority of site owners who routinely block sales for their own financial gain.
Notes to editors
The necessary Statutory Instrument was laid on 31 January and subject to it receiving approval of both Houses of Parliament will come into force on 30 April 2011.
Twitter
Keep up to date with the Department by following us on Twitter (external link).
Media enquiries
Visit our newsroom contacts page for media enquiry contact details.
Published 10 February 2011