New principles set out for hospital food
New standards setting out what patients should expect from NHS hospital food have been announced by Health Secretary Jeremy Hunt. A set of …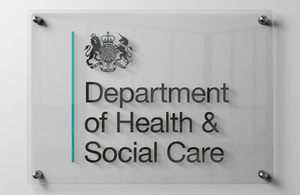 A set of basic principles covering the quality of food, nutritional content and choice for patients will be backed up by new assessments led by patients.
The principles set out what patients can expect from good hospital food:
nutritious and appetising hospital food and drink is essential
patients get a choice from a varied menu - including meals suitable for religious needs
all patients should have access to fresh drinking water at all times, unless it contradicts clinical advice
food and drink should be available at all times, not just planned mealtimes
hospitals should promote healthy diets to staff and visitors
the Government Buying Standards for Food should be adopted as standard whenever possible
hospitals should regularly evaluate their food service and act on feedback from patients
the NHS as a whole should look for and reward excellence in hospital food.
The principles are supported by Age UK, Patients Association, Hospital Caterers Association, Royal College of Nursing, Soil Association, British Association of Parenteral and Enteral Nutrition and the British Dietetic Association.
Health Secretary, Jeremy Hunt said:
"Patients should be treated with dignity and respect. They have the right to expect food that is of high quality and healthy - and that it has been prepared in a clean kitchen.

"There are lots of hospitals already doing this, but in some places, the NHS falls short. Patients deserve the highest standards, and by making sure they lead the inspections, we will put their experience at the heart of improving the NHS."
Teams of assessors, half of which must be patients, have carried out pilot inspections across the country looking at aspects of food that are important to patients. The new patient-led assessments of the care environment also cover cleanliness, privacy and dignity as well as the state of the hospital environment in general.
Hospitals will be marked down if food is poor quality, if menus do not have suitable options for patients with special requirements (such as vegetarians or patients with religious needs), and if hot meals are not provided in the evenings.
The full programme of assessments is expected to start next April, after the pilot results have been examined. Hospitals will receive a rating on each area, and the results will be published online.**
**
Some hospitals have already taken steps to improve the quality of food they provide:
Northumberland Healthcare NHS Foundation Trust has begun using a colour, picture menu following feedback that many older patients, sometimes with dementia would order the last thing on the menu as they found it difficult to remember the other options.  A trial of the system showed a drastic increase in the amount of food being eaten by vulnerable elderly patients.
The Royal Cornwall Hospital has improved the quality of food for its patients by increasing their use of fresh and local ingredients. More than 80% of the Trust's food budget is spent with local Cornish companies, and sourcing food locally has also cut carbon emissions from road transport by two-thirds.
Published 15 October 2012