News story
New powers for tighter restrictions on sex offenders
New measures to give greater powers for the police to protect the vulnerable from sexual predators have been unveiled by the Home Office.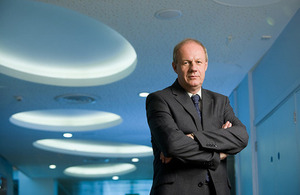 Policing and Criminal Justice Minister Damian Green today (Wednesday 9 October) announced proposals to make it easier to restrict the activities of anyone who poses a risk of sexual harm to children and adults.
The proposals, tabled in the Antisocial Behaviour, Crime and Policing Bill, build on Nicola Blackwood MP's amendment to the Bill.
The two new orders will replace existing powers and the threshold for risk will be lowered to cover any case of sexual harm, not just cases of serious sexual harm.
Overseas offences
Sexual Harm Prevention Orders can be applied to anyone convicted or cautioned for a sexual or violent offence, including where offences are committed overseas. They will replace Sexual Offences Prevention Orders and Foreign Travel Orders; and
Sexual Risk Orders can be applied to any individual who poses a risk of sexual harm in the UK or abroad, even if they have never been convicted. They will replace the Risk of Sexual Harm Order.
Range of restrictions
Both powers can place a range of restrictions on individuals depending on the nature of the case, such as limiting their internet use, preventing them from being alone with a child under 16, or preventing travel abroad.
The Sexual Harm Prevention Order can be made by a court on conviction, or if the police or National Crime Agency (NCA) apply to a magistrates' court. The order lasts a minimum of five years and has no maximum duration.
The Sexual Risk Order can be made if the police or NCA apply to a magistrates' court regarding a person who poses a risk of sexual harm. It lasts a minimum of two years and has no maximum duration.
The government's measures take into account the findings of an Association of Chief Police Officers-commissioned report into the use and effectiveness of civil orders. There has also been consultation with front-line professionals including the police, the courts, and the Child Exploitation and Online Protection Centre.
Policing and Criminal Justice Minister Damian Green said:
The UK has some of the toughest powers in the world to deal with sex offenders.

Today, we are going even further by giving police and National Crime Agency officers the power to place greater restrictions on any person they judge to be a risk.

Our proposals support the Childhood Lost campaign to tighten the law on sex offenders and make it easier for police to monitor them.

This is part of ongoing work by the Home Office led national group to look at how the police and other agencies can better identify and deal with sexual offending, ensuring victims are at the heart of the criminal justice system.
Other measures in the Bill include provisions on anti-social behaviour, extradition, forced marriage, firearms and dangerous dogs.
Published 9 October 2013