New power to local people over National Parks
Government meets pledge to improve local accountability of National Parks.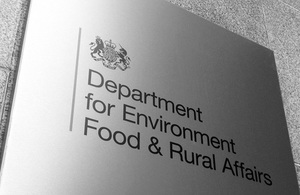 Local people will have more say in the running of National Parks in their areas, under new Big Society plans announced by Defra today.
Anyone who lives in the Lake District and North York Moors will now be eligible to take a parish seat on the National Park Authority.  These seats were previously reserved for parish councillors.
Pilots will take place in The New Forest and Peak District National Parks for people to vote for members of their Park Authority, through democratic local elections.  A proportion of all members will be appointed through this new system. The pilots will last for four years.
Natural Environment Minister, Richard Benyon said:
"Our National Parks are our most treasured landscapes enjoyed by millions of people every year and contribute significantly to regional economies. The changes we are making will give the local communities a greater say in how their National Park is managed."
The changes are expected to come into effect from April 2013, following consultation and pending legislative approval.
The Government is meeting the pledge made in the Coalition Agreement to review the governance arrangements of National Parks in order to increase local accountability.
Notes
The National Park Authority's proposals have been made following public consultation with people local to each National Park between 9 November 2010 and 1 February 2011.
The Environment Secretary will no longer be required to approve parish members' appointment to National Park Authorities.
National Parks are protected for their beautiful countryside, wildlife and cultural heritage. People live and work in the National Parks and the farms, villages and towns are protected along with the landscape and wildlife. National Parks welcome visitors and provide opportunities for everyone to experience, enjoy and learn about their special qualities.
Further information on National Parks can be found at http://www.defra.gov.uk/rural/national-parks/.
Published 13 September 2011