News story
New postal address for citizen applications and correspondence
Where to send applications and correspondence to Land Registry if you are a citizen.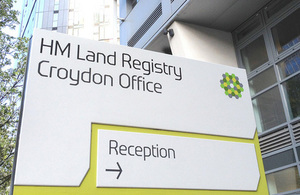 The addresses for applications and correspondence were updated on 27 May 2016. Please see the new addresses.
Last year, we introduced a new Citizen Centre at our Wales office. The centre serves members of the public who send us applications to change the register themselves, rather than through a conveyancer.
Today, we have updated its postal address. Members of the public can now send their post straight to our scanning centre, ensuring it reaches us as quickly as possible.
Please see the new address for the Citizen Centre.
Any applications and correspondence sent to the previous Citizen Centre address will still reach us for the time being; however you are encouraged to update any records or details now to avoid any problems in the future.
The new Citizen Centre address has been added to our new guide that shows where customers should send their applications and correspondence.
We aim to make our services for members of the public as straightforward as possible to use. The Citizen Centre allows us to work closer with those customers so we can improve what we offer.
Members of the public can complete a number of tasks electronically such as:
Scanning applications when we receive them helps us prepare for the new digital services we are developing for our customers, and makes it easier to direct work to the best place to process it. This will allow us to handle applications more efficiently and increase our flexibility now, and for any future activity.
Published 2 February 2015