New police professional body
A new police professional body that supports police officers at all ranks and civilian policing professionals will be set up next year.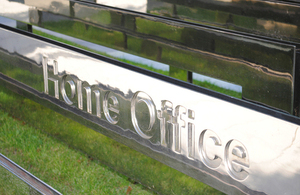 The police service must be radically reformed in order to meet growing challenges and deliver the most effective service possible.
 
The new body will take responsibility for developing professional skills and leadership in the police service.
 
The National Policing Improvement Agency will also be phased out.
 
Some of the NPIA's critical national services will be moved into the National Crime Agency via the Serious Organised Crime Agency. Responsibility for delivering other national services - like the non-emergency 101 phone number and crime mapping - will move to the Home Office.
Transforming Policing
Home Secretary Theresa May said: 'The government is transforming policing for the modern age with the most radical programme of change for more than 50 years.
 
'At its core is a new professional body that will develop skills and leadership, enabling the drive to reduce bureaucracy and with greater accountability to the public.'
Chief Constables' Council
A Chief Constables' Council will enable senior officers to assess and discuss critical operational issues.
 
The government is also establishing an Information and Communications Technology company, which will be owned by police authorities and subsequently Police and Crime Commissioners, with the police service as its customer.
Published 15 December 2011