New pistols for UK Armed Forces
The Armed Forces are to be supplied with more than 25,000 new Glock sidearms to replace the ageing Browning pistols currently in service.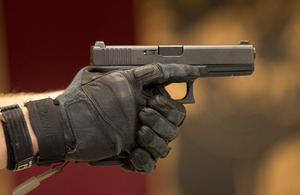 The Glock 17 Gen4 pistol is not only much lighter than the Browning L9A1, it is also more accurate and its magazines can carry more bullets. It has an increased magazine capacity of 17 rounds, compared to 13 rounds for the Browning.
Personnel across all 3 Services will begin to receive the new 9-millimetre (mm) calibre Glock 17s in the coming weeks and troops deployed to Afghanistan will be among the first to use the new weapon. The contract with Viking Arms Ltd of Harrogate, Yorkshire, also includes more than 25,000 holsters.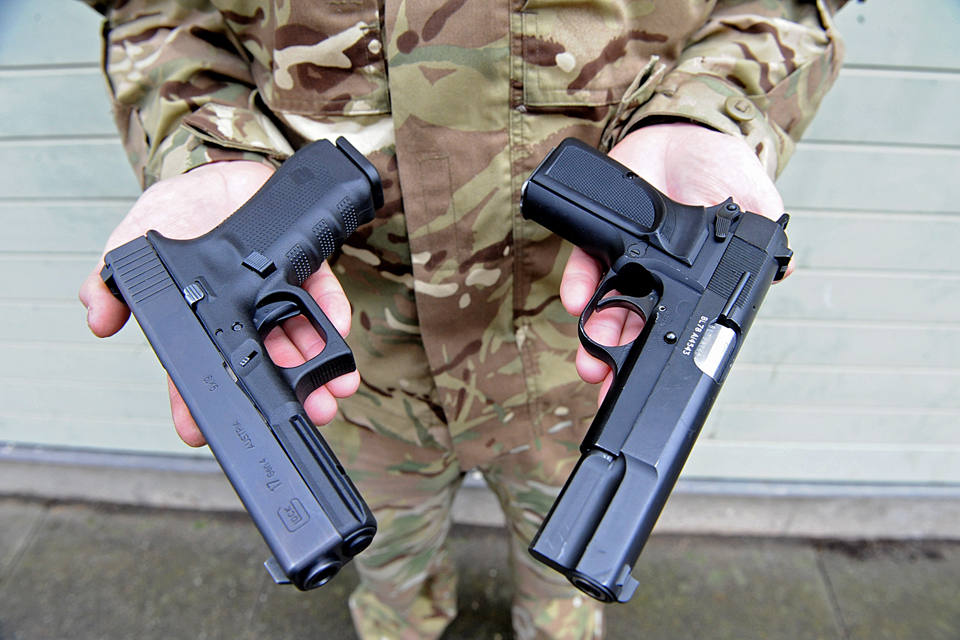 Warrant Officer Class 1 Mark Anderson, Royal Marines, who trialled the new weapon before the contract was awarded, said:
Pistols are vital in close combat and are a key part of a soldier's armoury. Reliable, light and easy to carry, the Glock inspires confidence and performs exceptionally well.
The Minister for Defence Equipment, Support and Technology, Philip Dunne, said:
We are determined to provide our troops with the best possible personal kit available and these new Glock 17s will give them greater firepower and accuracy on operations.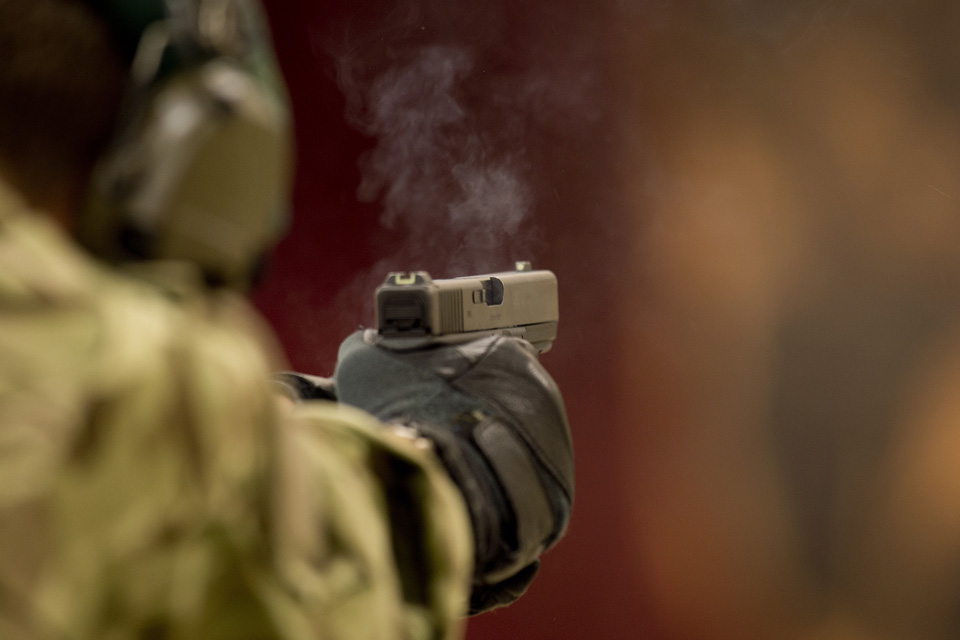 Sidearms are a valuable weapon for servicemen and women on the battlefield, and the new Glock, manufactured in Austria, will complement the wide range of weapons already available to our forces, which includes:
SA80A2 assault rifles, which fire 5.56mm rounds
light machine guns, which fire 5.56mm rounds
Sharpshooter rifles, which fire 7.62mm rounds
general purpose machine guns, which fire 7.62mm rounds
combat shotguns, which fire 12-gauge cartridges; and
sniper systems, which fire 8.59mm rounds.
The Glock pistols will replace the Browning which after being used by the Armed Forces for more than 40 years has become increasingly expensive to maintain. The contract for a replacement pistol was put out to tender 2 years ago and is not in response to any specific or increased threat.
Published 11 January 2013