New pharmaceutical services regulations published
The NHS (Pharmaceutical and Local Pharmaceutical Services) Regulations 2013 (SI 2013/349) have been laid before Parliament. They come into force on 1 April 2013.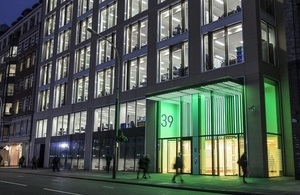 The full Regulations are available at www.legislation.gov.uk. They replace the NHS (Pharmaceutical Services) Regulations 2012 and the NHS (Local Pharmaceutical Services etc) Regulations 2006 as the new legislative regime which governs the arrangements for the provision of these services in England.
These regulations are a consequence of the changes to the NHS architecture in England due to take full effect from 1st April. Most primary care trust (PCT) duties and functions under the 2012 Regulations will transfer to the NHS Commissioning Board.  Local Authority Health and Well Being Boards will take over responsibility for the development and publication of local pharmaceutical needs assessments from PCTs. PCT functions under the 2006 Local Pharmaceutical Services Regulations will transfer to the board from the same date and these alternative procurement arrangements continue largely unchanged.
Published 22 February 2013