Press release
New panel members to advise ministers on proposed NHS changes
The Department of Health today announced that five new members will join the Independent Reconfiguration Panel (IRP) from May.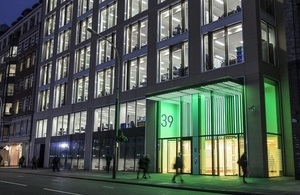 The IRP offers ministers independent expert advice on contested proposals on NHS service change. It was set up in 2003 and also offers ongoing support and advice to the NHS and other interested bodies on successful service changes.
The 5 members are:
Dr Shera Chok, Director of Primary Care at Barts Health NHS Trust and a GP in Tower Hamlets

Shane Duffy, a Consultant Obstetrician and Gynaecologist at Chelsea and Westminster Hospital NHS Foundation Trust

Theresa Green

Rosemary Granger, Director at Granger Coaching and Consultancy Ltd

Linn Phipps, a lay member of NHS Advisory Group for National Specialised Services and a Non-Executive Director at Leeds & York Partnership NHS Foundation Trust
Lord Bernard Ribeiro CBE, Chair of the IRP, said:
I am delighted that Shera, Theresa, Shane, Rosemary and Linn are joining the IRP.
The panel exists to provide independent and robust advice to ensure local health services are safe, sustainable and accessible.
I am confident that the skills and experience of our new members will play an important part in ensuring the IRP continues to do this.
Notes to editors
For media enquiries please ring the Department of Health press office on 020 7210 5197.

This appointment is made in accordance with the Code of Practice for Ministerial Appointments to Public Bodies, issued by the Commissioner for Public Appointments. All appointments are made on merit and political activity played no part in the selection process. However, in accordance with the original Nolan recommendations, there is a requirement for appointees' political activity (if any declared) to be made public. Shera Chok, Shane Duffy, Theresa Green, Rosemary Granger and Linn Phipps have declared no current political activity.

Shera Chok, Shane Duffy and Rosemary Granger do not hold any other Ministerial appointments. Theresa Green is a Trustee at The Royal Botanic Gardens appointed by the Department for Environment, Food and Rural Affairs. Linn Phipps is a lay member of the Advisory Group for National Specialised Services appointed by the Department of Health; a lay Member of the Advisory Committee on Conscientious Objectors appointed by the Ministry of Justice; and a Non Executive Director on the Audit & Risk Committees for the Finance, Infrastructure & Rural Affairs and the Governance, Communities, Strategy & External Affairs. These were both appointed by the Scottish Government.

Shera Chok and Theresa Green have been appointed for two years and Shane Duffy, Rosemary Granger and Linn Phipps have been appointed for three years. They will each receive £140 per day plus travel and subsistence expenses for a time commitment of one to two days per month.

For further information on the Independent Reconfiguration Panel, visit the IRP website
Published 19 April 2013