New online tool to search and compare local care providers
A new tool allows users to search and compare any Care Quality Commission (CQC) registered home care, residential or nursing home provider.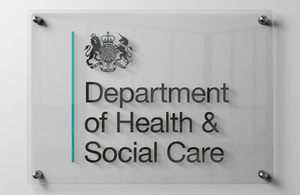 The Provider Quality Profile was launched as part of the Caring for our future White Paper. It allows users to search for local providers within an area and link to CQC reports and information about the provider.
The service is being extended and will allow providers to include key information about themselves including photographs of rooms, pictures of staff along with short biographies, plus information on services such as visiting arrangements, pets and visiting clergy.
In addition, users will be able to leave online comments about a care provider. As local Healthwatch starts to take on an active role in social care, it will be able to use the Provider Quality Profile (PQP) to provide feedback from local people about a particular provider.
Providers will also be able to add flags to their individual Provider Quality Profile (PQP) to show they have adopted recognised quality schemes such as My Home Life, the new NICE social care quality standards and the Dementia Care and Support Compact.
The Provider Quality Profile (PQP) will help people and their families make decisions and choices about their care and support.
It will also help providers to:
benchmark their performance
understand if and where they need to make improvements
inform development and training of staff
The PQP is part of the social care reforms set out in the Caring for our future White Paper which aims to help care providers deliver better quality services and to improve the care that people experience.
Published 8 August 2012