World news story
New online service for visa applications
Changes to the UK visa application process in Cuba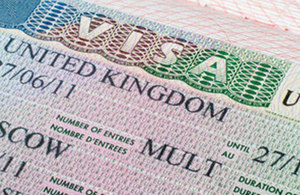 From July 31, there will be a new optional online visa application service at the British Embassy in Havana.
This additional service brings the UK Visas and Immigration service in Cuba into the global online network which provides visa applicants and their sponsors with the capability of making UK visa applications, appointments and payments online. People applying to visit Britain's Overseas Territories can also use this service.
This is an optional service. Those who wish to complete paper application forms and pay the visa fee in local Cuban currency may continue to do so during the set appointment times of Monday – Friday, 1100 - 1200.
Those who take advantage of the online service will be able to make an appointment to attend the British Embassy Havana in person to enrol their biometric data Monday –Friday 0830 - 1100.
We are hopeful that the introduction of this service will prove popular, particularly with UK sponsors who may choose to complete the administration of the visa process on behalf of the applicant.
A list of available internet locations has been posted on display at the British Embassy Havana.
Further information on how to make an online visa application can be found at Apply for a UK visa
These changes will not affect our customer service standards which include completing 90 per cent of non-settlement visa applications within 3 weeks, and 100 per cent in 12 weeks. For settlement categories, UKVI aims to complete 95 per cent of applications in 12 weeks and 100 per cent in 24 weeks.
Frequently Asked Questions for online visa application, click here FAQ's (PDF, 144KB, 2 pages)
Published 29 July 2014