News story
New Ofcom board members
Dame Patricia Hodgson and Dame Lynne Brindley appointed as Non-Executive Directors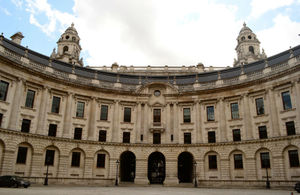 Dame Patricia Hodgson and Dame Lynne Brindley have been appointed as Non-Executive Directors of Ofcom, Culture Secretary Jeremy Hunt announced today.
"It is essential the regulator has people with extensive skills and experience on its board," said Mr Hunt. "I am delighted to be appointing two such people. They will bring a wealth of experience and expertise to the regulator. I have no doubt they will play a major part in helping Ofcom carry out its essential role."
Dame Patricia Hodgson will join the Board on 1 July and the appointment is for three-and-a-half-years. She will also become Deputy Chairman on 1 January 2012 year. 
Dame Lynne Brindley will take up the position on 1 September for three years.
Background
Dame Patricia Hodgson is Principal of Newnham College, Cambridge, a Non-Executive Director of the Competition Commission and Member of the Higher Education Funding Council for England. She was Chief Executive of the Independent Television Commission before it merged to form Ofcom in 2003. She has stepped down as a Member of the BBC Trust in order to take up her role at Ofcom.
Dame Lynne Brindley has been Chief Executive Officer of The British Library since 2000.  She is a Member of the Arts & Humanities Research Council and a Board Member of the Creative Industries Knowledge Transfer Network. She has stepped down as a Member of the Strategic Management Board for super-fast broadband for Cornwall & the Scilly Isles in order to take up her role at Ofcom.  She was formerly Pro-Vice-Chancellor of the University of Leeds, Director of Information Services at the London School of Economics and senior management consultant at KPMG.
Further information
Published 9 June 2011