New look energy advice will help homeowners save money on bills
New-look Energy Performance Certificate to offer practical advice for improvements Prospective homeowners will be given better and clearer …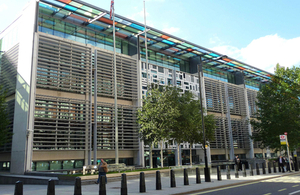 New-look Energy Performance Certificate to offer practical advice for improvements
Prospective homeowners will be given better and clearer advice on making their new homes more eco-friendly, Communities Minister Andrew Stunell announced today.
The Minister unveiled a package of measures to make energy information on properties easier to understand, which if followed could help customers save money on their fuel bills.
A new-look Energy Performance Certificate will give homebuyers clearer information about the energy efficiency of their homes. Alongside the recommendations for improvements, the new certificates will indicate to the consumer whether they can be funded through the Green Deal.
And Domestic Energy Assessors, who compile the Energy Performance Certificates, will have undergone further training to ensure these documents are produced to a consistently high standard and assured advice is given to prospective homeowners.
Prospective buyers and tenants will also be given this energy information much earlier in the buying process, to give them time to plan how they will implement some of the recommendations included.
From April, these buyers will also be able to compare the energy performance of their home with that of similar properties, as the National Energy Performance Certificate Register is opened up to public use for the first time.
But to ensure the data is as secure as possible, companies wanting to use the Register will be required to sign a licensing agreement - which will include strict rules over how the data is used.
Communities Minister Andrew Stunell said:
The Energy Performance Certificate has proved useful in putting the efficiency of our homes at the forefront of our minds, but homeowners can often struggle to know how to act on the advice it gives.

That's why we're giving it a complete redesign, making it clearer and easier to understand and putting the recommendations for improvements into matters of pounds and pence by showing how much consumers could potentially save on their energy bills.

And by making the national register of Energy Performance Certificates open to the public, each homeowner will for the first time be able to see how their property compares with others, and where changes could be made so their homes become as eco-friendly as possible.
Twitter
Keep up to date with the Department by following us on Twitter (external link).
Media enquiries
Visit our newsroom contacts page for media enquiry contact details.
Published 2 April 2012