News story
New language ability checks for EU trained healthcare workers
New proposals will let the NMC, GDC, GPhC and PSNI ask for evidence of English language ability.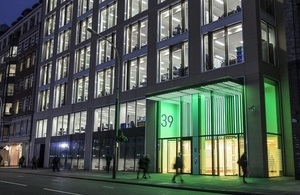 The proposals will apply to EU trained nurses, midwives, dentists, dental care professionals, pharmacists and pharmacy technicians who want to work in the UK.
The proposed changes will let the regulators affected by the proposals ask for evidence of English language competence from those trained in the EU who apply for registration with them, to work as healthcare professionals in the UK.
If an applicant can't give evidence of their knowledge of English, they will be asked to take an internationally recognised language test.
Not all EU applicants will be required to sit a language test, but ensuring assessments can be undertaken where there are concerns about their knowledge of English will enable the introduction of a fair and proportionate system to help protect the public.
The department recently consulted on these proposals and we have reported on the consultation outlining a summary of responses received.
The amendment Order will be laid in Parliament shortly, which, subject to Parliamentary approval, should be in place by March 2015.
Following another public consultation the regulators will then work to implement these changes through amendments to their rules. The new procedures will come into effect later this year.
Published 30 January 2015