World news story
New international visa enquiry service
This was published under the 2010 to 2015 Conservative and Liberal Democrat coalition government
From 1 April 2014, UK visa customers will be able to use new international service to find information about the visa application process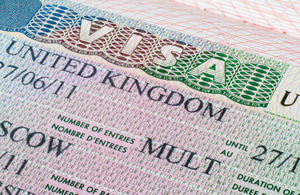 From 1 April 2014, UK visa customers will be able to use our new international enquiry service to find information about the visa application process.
The service is provided by Hinduja Global Solutions (HGS) working in partnership with UK Visas and Immigration to provide enquiry services to people applying for a visa.
The new enquiry service will provide a better service to customers, at a lower cost to the tax payer. Customers will receive a response more quickly and in some cases the cost of their call will be cheaper. And colleagues overseas can expect to see a decline in the number of customer's enquiries they have to deal with, freeing up their time to focus on casework.
The new enquiry service will provide an improved service to visa customers in 20 languages with opening times reflecting the working hours and days in each country. We will use the insight of the millions of customer contacts per year to help customers led improvements throughout the business.
Customers can use our improved .Gov website to access all relevant information about the visa process. If they need to contact us they can do so via email, telephone or webchat. Contact by e-mail is free, speaking to an advisor costs £1.37 per minute on top of the cost of the call and a ten minute webchat will cost £4.
Sarah Rapson, UK Visas and Immigration's director general said, "Providing excellent customer service to visa applicants is an important part of what we do. HGS will run a global enquiry service for all our visa customers from here in the UK, for the first time providing a top quality enquiry service that will assist those wanting to come to the UK. Our customer can expect a quick, accurate and professional service available to help them throughout their application."